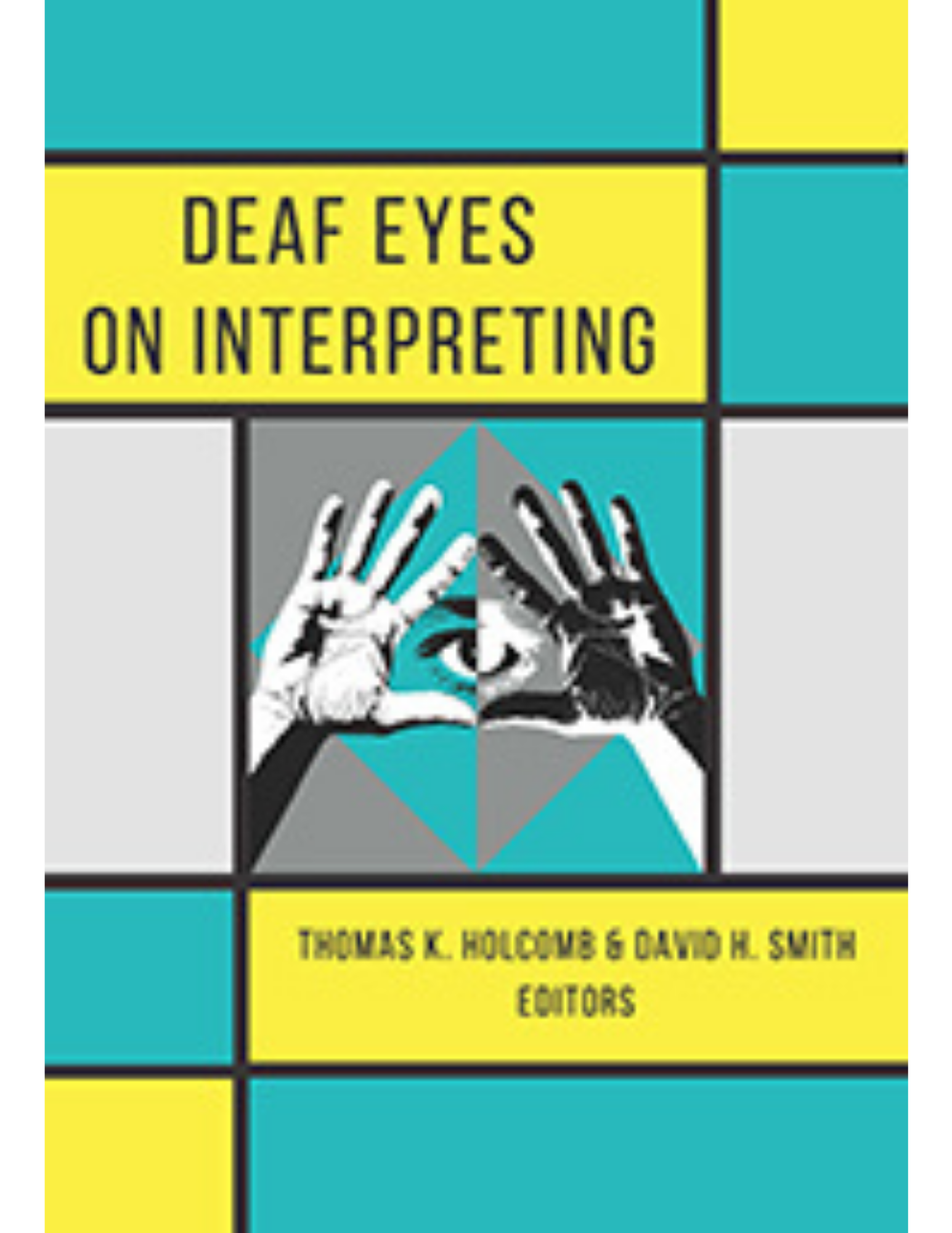 Exclusive content from:


Trudy Suggs
Dr. Tom Holcomb
Justin "Bucky" Buckhold
Chad Taylor
Ryan Shephard
Dr. John Pirone
Dr. Kim Kurz
Dr. Keith Cagle
Sharon Lott
Tawny Holmes, Esq.
Dr. David Smith
Insightful Reads:
The Insightful approach to a book club
Excellent, self-paced content to fit your busy life
-
Flexible schedule and regular reminders to help you stay on track
-
Opportunities to reflect, engage, and apply the concepts to your practice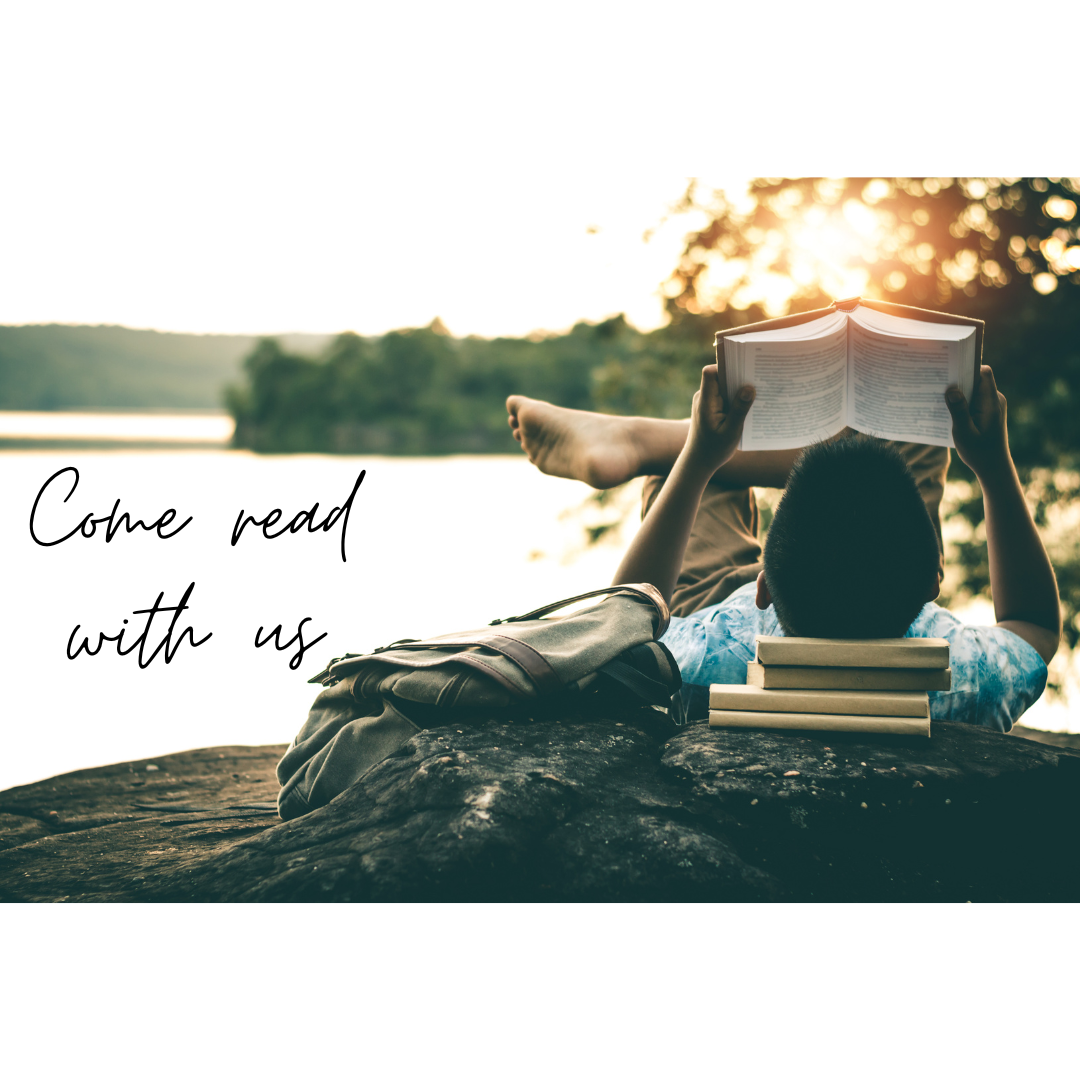 Here's how it works:


Chapter by chapter, we will read Deaf Eyes on Interpreting. Read it for the first time, or revisit with fresh eyes.


Gain a deeper understanding with thoughts and stories directly from the authors, in videos and interviews recorded exclusively for The Insightful Interpreter.


Exchange thoughts with your colleagues in the comments section for each chapter.


Work through at your own pace, or sign up for email reminders to follow our suggested schedule of one chapter per week.
Need more info? See the FAQs, key details, and sample curriculum at the bottom of the page!
Being able to read this book with others as a collaborative book club was so beneficial! It gave me time to really digest a chapter per week and the ability to discuss with others.


Having the interviews with the authors about their chapter provided a much deeper understanding of the book as well as insight beyond the words on the page.
-Nicole Berkman
With exclusive videos and recorded interviews from:

With a bachelor's degree in government and communication arts from Gallaudet University and a master's degree in public administration from University of Illinois-Chicago, Trudy first worked for a large non-profit organization primarily working with program operations and grant writing. After taking a year off to travel, she became editor in chief of a community newspaper. In 2003, T.S. Writing Services was established. She has also taught online courses for Gallaudet University, Gotham Writers' Workshop, and Frederick Community College.
In 2008, Trudy received the Gallaudet University Alumni Association's Outstanding Young Alumnus award and the National Association of the Deaf's CEO Award. In 2009, Minnesota Secretary of State Mark Ritchie selected her as a National Association of Secretaries of State Medallion Award recipient.
Trudy's community involvement includes serving as board secretary of the National Association of the Deaf, vice president and president of the Minnesota Association of Deaf Citizens, and board member for the National Deaf Business Institute. A certified deaf interpreter, Trudy chaired the Illinois Registry of Interpreters for the Deaf (RID) Deaf Caucus, the Minnesota RID Deaf Interpreting Group and RID's national CDI task force.
Additionally, she co-chaired the Illinois State Police Communication Issues committee, which resulted in an Illinois State Police Academy training course for all cadets. She currently serves as vice president of the Maryland School for the Deaf Foundation board and owns T.S. Writing Services and Savory Words Publishing,
Trudy and her family make their home in Maryland.



Dr. Tom Holcomb

Thomas K. Holcomb comes from a multigenerational deaf family. He, his parents, grandparents, and children are all deaf. Currently, Tom is Professor of Deaf Studies at Ohlone College in Fremont, California, where he teaches courses related to Deaf Culture to both deaf and hearing students. Previously, he taught at San Jose State University and National Technical Institute for the Deaf at Rochester Institute of Technology.
Tom is considered a leading authority on Deaf Culture. He was awarded the Teacher of the Year Award by American Sign Language Teacher Association (ASLTA) in 2002. He is well known for the dynamic presentation style he uses to bring together deaf and hearing cultures.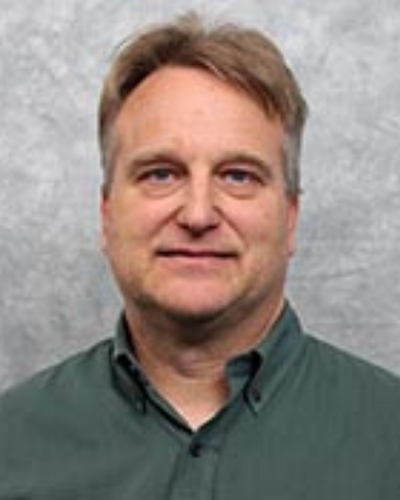 Tom has presented in 45 states and several countries. He is also an accomplished storyteller and is the featured performer in the Boys Town Press videotape series, Read With Me: Stories for Your Deaf Child. His video/on-line curriculum entitled See What I Mean: Differences Between Deaf and Hearing Cultures, has received widespread acclaim for its humorous yet effective portrayal of the deaf experience. In addition, his book, Deaf Culture, Our Way, illustrates the unique experiences of deaf people living in the mainstream. It is now considered a classic in deaf literature.
Tom's academic credentials include a bachelor's degree in Psychology from Gallaudet University, a master's degree in Career and Human Resources Development from Rochester Institute of Technology, and a Ph.D. in Curriculum and Instruction from the University of Rochester.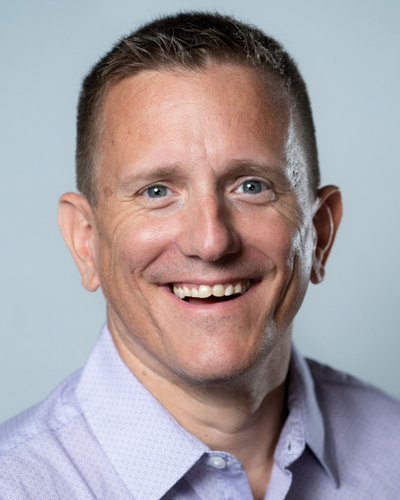 As a strong advocate for the Deaf community's access to language, Bucky founded Linguabee in 2012 with two other business partners and a swarm of bees to pursue true communication equity which is more than just having an interpreter present. Being a rare bird (or bee), he is one of only a handful of individuals who can view interpreting from the eyes of all three different roles: as an agency owner, as a certified interpreter, and as a Deaf consumer.
Bucky also provides his insight and perspective on the board of the Registry of Interpreters for the Deaf (RID). He has a lot of experience in giving presentations and workshops on the Deaf experience, oppression, and communication access. Furthermore, he has a strong connection with the Deaf community on a national level and participates in a lot of organic discussions on the climate of interpreting.
When Bucky is "not" working, he enjoys talking with people about interpreting issues and business perspectives. When he really is not working, he is currently enjoying being newly empty-nested and enjoying the outdoors in the Colorado Rockies with his sweetheart, Jaclyn.

Chad Taylor

Born deaf, Chad grew up in London, Ontario, Canada, and graduated from Rochester Instituteof Technology. He was involved with mostly start-ups and established companies for the most part of his career. He went on to build his own company called Linguabee, a sign language interpreting agency.
Chad is a husband and father to three Deaf children.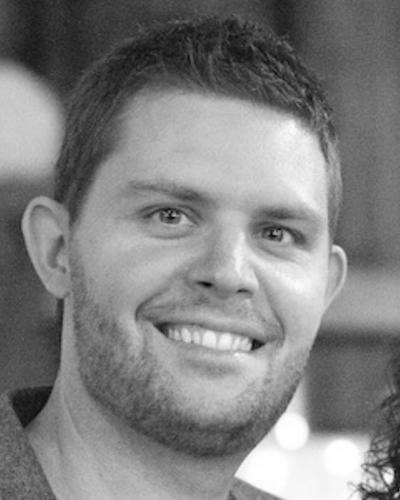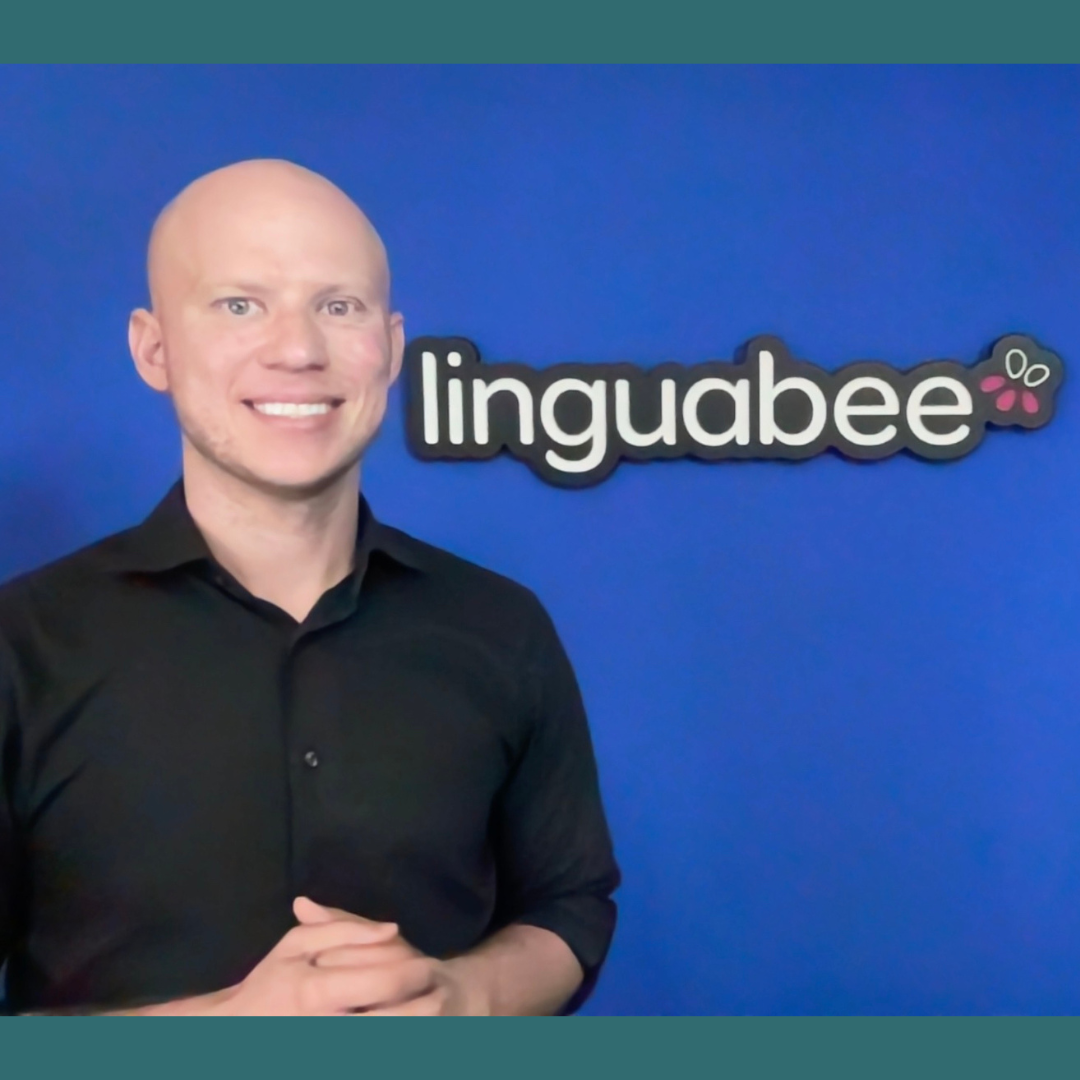 Ryan Shephard


Ryan Shephard, from Gulfport, Florida, Certified Deaf Interpreter, CLIP-R, was employed by a business owner who was DeafBlind and it was there he was introduced to the DeafBlind community. As a result of his becoming actively involved and volunteering in the DeafBlind community during his collegiate years, Mr. Shephard was awarded the Blaise Wafo Ndetatsin Award. He graduated Summa Cum Laude from Gallaudet University with a Bachelor of Arts degree in Interpretation. He works extensively in the interpreting industry and is more committed than ever to making a difference in the communities he serves.

Dr. John Pirone is a teacher, evaluator, researcher, and advocate who coordinates an American Sign Language (ASL) program and teaches ASL and Deaf Culture courses at UVM.
His research interests include equity in education for Deaf children; second language learning and teaching; and ASL pedagogy, curriculum, and assessment. Dr. Pirone is an author of several articles and a book chapter on equity in public education and ASL pedagogy. He has offered numerous presentations and workshops on a range of topics such as equity in education; access/inclusion; best practices for ASL pedagogy, curriculum, and assessments; and advocacy, at local, state, and international levels.
Dr. Pirone has over 15 teaching of experience teaching ASL, Deaf Culture, and Deaf Studies at colleges and universities in Vermont, New Hampshire, and Massachusetts. Prior to his tenure at the University of Vermont, he served as the Director of Deaf Studies at the College of the Holy Cross.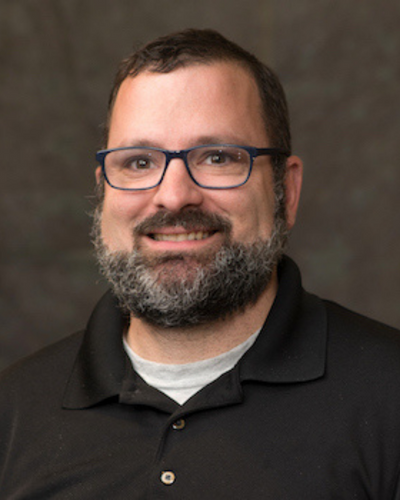 In addition to teaching, Dr. Pirone actively engages in community advocacy through the Massachusetts State Association of the Deaf and Disability Policy Consortium to advance Deaf people's human rights. He currently serves on boards for the Vermont Registry of Interpreters for the Deaf and the Deaf Youth Outdoor Leadership, Inc. and a national committee on Can-Do Statements for the American Sign Language Teachers Association. He is also an evaluator for the Massachusetts Commission for the Deaf and Hard of Hearing's Quality Assurance Screening Program and an ASL consultant to several Boston-based theatres.
Dr. Pirone previously served on numerous boards for organizations such as The Learning Center for the Deaf, Massachusetts Commission for the Deaf and Hard of Hearing, and National Research Center for Parents with Disabilities.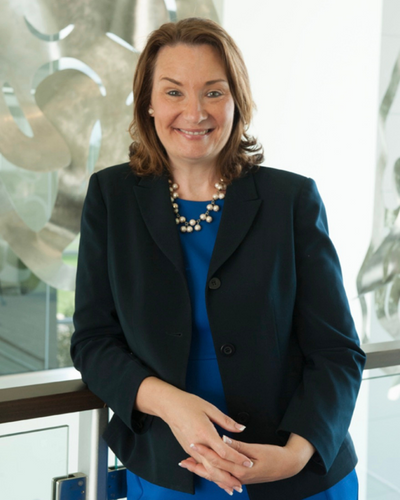 Kim Kurz, Ph.D., is a Professor of the Department of American Sign Language and Interpreting Education (ASLIE) at Rochester Institute of Technology's National Technical Institute for the Deaf in Rochester, New York.
Prior to assuming new administrative responsibilities with the Division of Academic Affairs, she was chair of ASLIE for ten years (2010-2020). At Johnson County Community College in Overland Park, Kansas, she was a Program Director of the Interpreting Program (1998-2004) and an Assistant Director of the Gallaudet University Regional Center (1993-1998) that served 15 midwestern states in the United States. She previously established the graduate program in Master's of Science HealthCare Interpretation (MSCHI) at RIT/NTID.
Dr. Kurz has published a number of journal articles, edited volumes, books and conference proceedings, many on interpreting-related research. Kim's area of research interests include interpreter education, research methods, second language acquisition, interpreting in educational settings, assessment and program evaluation. Kim was the first appointed deaf editor of IJIE and serves on several boards.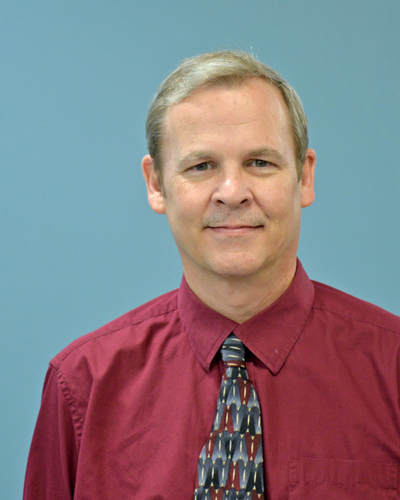 Dr. Keith M. Cagle currently is the chair of ASL and Interpreting Education (ASLIE) Department at the National Technical Institute for the Deaf (NTID) / Rochester Institute of Technology (RIT). He received his Ph.D. in Educational Linguistics from the University of New Mexico, M.A. in Educational Administration from California State University at Northridge, and B.A. in Social Work from Rochester Institute of Technology.
Dr. Cagle has been teaching the undergraduate and graduate ASL and interpreting courses at some colleges and universities for years since 1986. He was the chair of Interpretation and Translation Department at Gallaudet University for two years and the Interpreter Education program at Central Piedmont Community College (CPCC) in Charlotte, North Carolina for five years. He led the curriculum development and revisions on several ASL and interpreting courses and program for four interpreting training programs in North Carolina. He developed some undergraduate courses at the National Technical Institute for the Deaf (NTID), Gardner-Webb University in North Carolina and CPCC, and some graduate courses for the University of Northern Colorado.
Dr. Cagle was the chairperson of American Sign Language Teachers Association (ASLTA) Certification and Evaluation for 15 years from 2000 to 2015. He was ASLTA president, vice-president and secretary-treasurer, North Carolina ASLTA vice-president, and the founder of Lilac Chapter of ASLTA in Rochester, NY. He has served on State of North Carolina interpreter licensing board, and on the national and state committees for ASL bill, standards, outcomes and screening. He was the external consultant for several textbooks and a couple of ASL and Interpreting Training programs on their program reviews.
Dr. Cagle has produced some CD-Roms and videos for ASL teachers and interpreters through Signs of Development and Dawn Sign Press. He has been giving training and workshops on non-manual signals, registers, Deaf and hearing cultures, ASL teaching including methodology, curriculum development and assessment, proficiency testing, linguistics and semantics across the country and in several other countries. He has the three CODA children.

Sharon Lott, M.S., M.A, ASLTA certification: Professional, SLPI: Superior Plus, is the ASL Training and Evaluation Coordinator at NTID/RIT. She is a National SLPI: ASL Trainer for rater and trainer for the SLPI with experience in providing training as far as Ghana and Kenya, Africa. Locally she has taught at Central Piedmont Community College, Lenior-Rhyne College, Western Piedmont Community College, Gardner Webb University and Appalachian University, Eastern Kentucky University.
Sharon was a Staff Development specialist at North Carolina School for the Deaf (NCSD) and Eastern North Carolina School for the Deaf (ENCSD). She coordinated and teaches ASL, Deaf Culture, Linguistics and a variety of other sign related topics at both school. She possesses Professional Level ASL certification from the American Sign Language Teacher Association (ASLTA). She continues serving as ASLTA evaluator.
Sharon has 3 children, Leslie, Kristina and James. She's a proud grandmother to Lathan.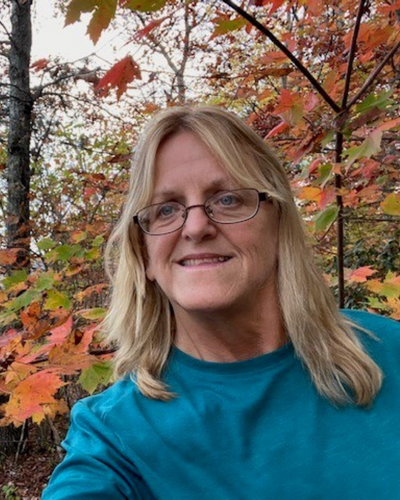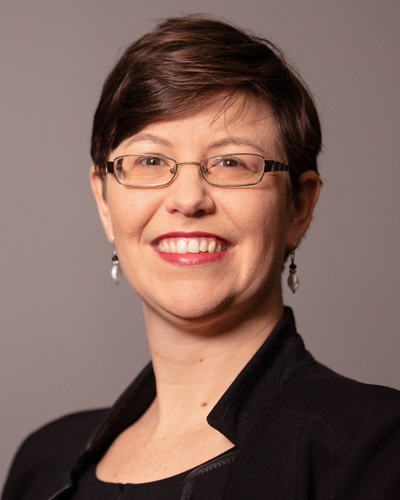 Tawny Holmes Hlibok, Esq.
Tawny Holmes Hlibok, Esq. is a rare (if not the only) Deaf attorney with a Masters' Degree in Deaf Education and experience in teaching Deaf students in all grade levels. She graduated from Alabama School for the Deaf, obtained her B.A. degrees in Deaf Studies, Sociology, and a M.A. in Deaf Education from Gallaudet University. As for her J.D., she received it from the University of Baltimore School of Law.
Tawny currently resides in Washington, D.C. and serves as a faculty member at Gallaudet University in the Department of Deaf Studies, which includes the role of Language Planning and Policy Counsel for the office of the Chief Bilingual Officer. She also recently served as the Education Policy Counsel at the National Association of the Deaf.
As for her publications, Tawny has authored a chapter on advocacy strategies in "Language Deprivation and Mental Health" (Glickman & Hall, 2018) and another book chapter on laws' application to interpreting in higher education in "Deaf Eyes on Interpreting" (Holcomb, 2018). She also has been published in various forums (Language, Society & Communication Journal, NADMag, RID Views, the Clerc Center Odyssey, On the Green, various blogs). Her research interests are in the areas of education policy, language policy & planning and gender studies.

Dr. David Smith


David H. Smith, Ph.D. is currently a Research Professor and Director of the Center on Deafness at the University of Tennessee-Knoxville. He has over 30 years of experience working in the field of Deaf Studies as a K-12 teacher, professor, and mentor.
Dr. Smith has been deaf since childhood and had his first interaction with Deaf culture and learned ASL at age 18 years old while attending RIT/NTID. That was also his first experience working with ASL Interpreters. This was still a time when many interpreters were either trained while working with the Deaf community or who had completed the Basic Interpreter Training Program under the legendary Alice Beardsley who was NTID's first interpreter.
Dr. Smith has taught courses in ASL, Deaf Education, Deaf History & Culture, and Deaf Literature. He is co-editor of "Deaf Eyes on Interpreting" with Dr Thomas Holcomb and co-author of "The Silent Garden: A Parent's Guide to Raising a Deaf Child" 3rd Ed with Dr. Paul Ogden.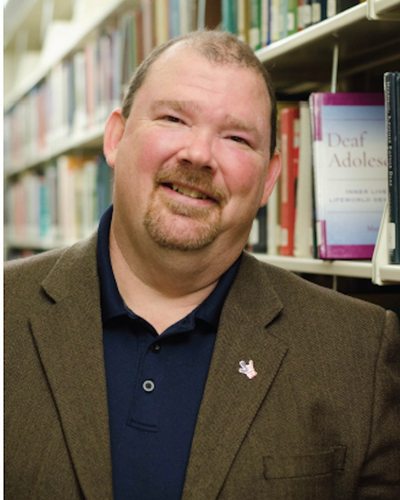 Steve Smith

Steve Smith is a Deaf-parented interpreter living in Sacramento, California. He has been working as a full-time interpreter since 2008, and especially enjoys working with Deaf academics and professionals.
Steve values the education he received from the Deaf community and from lived experience, and he is passionate about supporting both new and experienced interpreters in becoming the best practitioners they can be. To this end, he established the Instagram account @InterpreterTools, where he provides information, thoughts, and resources for interpreters near and far.
When he's not interpreting, Steve enjoys trail running, kayaking, and spending time with his wife, three children, and three grandchildren.

Colleen Jones is the owner of The Insightful Interpreter and is a nationally certified interpreter, researcher, teacher, and presenter from Seattle, Washington. She holds undergraduate degrees from Cal Poly, San Luis Obispo and Seattle Central Community College, and a Masters degree from Western Oregon University. 
Colleen's interpreting work is focused on medical, business, and DeafBlind settings, and she has published research on the topics of gender bias and consumer orientation.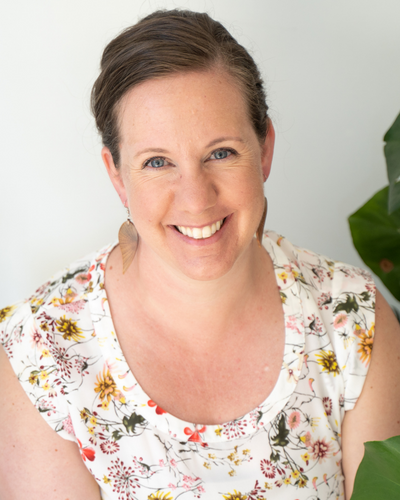 In her spare time (what's that?) Colleen enjoys the outdoors, developing her green thumb, and travel. She is currently working on a bucket list of islands to visit across the world.

FAQs



Q: The title of this activity says "Part 1." Do I have to take both Part 1 and Part 2? Is Part 1 a prerequisite for Part 2?


A: Because this book contains 20 chapters, we are splitting the book club into two parts. Part 1 covers chapters 1-10, and Part 2 covers chapters 11-20. We hope you will want to participate in both, but it is not required. (To go to the sales page for Part 2, please click here.)

Q: Are there live sessions for this book club?


A: Short answer: Nope!
Longer answer: This book club was originally launched in the fall of 2022, and we hosted two live sessions with authors. Those sessions were recorded and are now part of this self-paced option.
Q: Does this offering include a copy of the book?


A: It does not. You can order the book from Gallaudet University Press (or rent a PDF version), borrow from a friend, or order it through your local independent book store. More details and links are provided in the course.

Key Details
Videos for this course are presented in American Sign Language. Instructions and activities are provided in written English. For accommodation requests, please email [email protected].
The Insightful Interpreter recognizes that Deaf and BIPOC interpreters have unique skill sets, expertise, and valuable perspectives that benefit the interpreting field. These interpreters also experience bias, oppression, and barriers in our field and our society; in response, we offer discounts on all courses to self-identified members of these groups.
This course is intended for working sign language interpreters, students of interpreting, and Deaf and DeafBlind community members.
For more FAQs, including our refund policy, please visit our website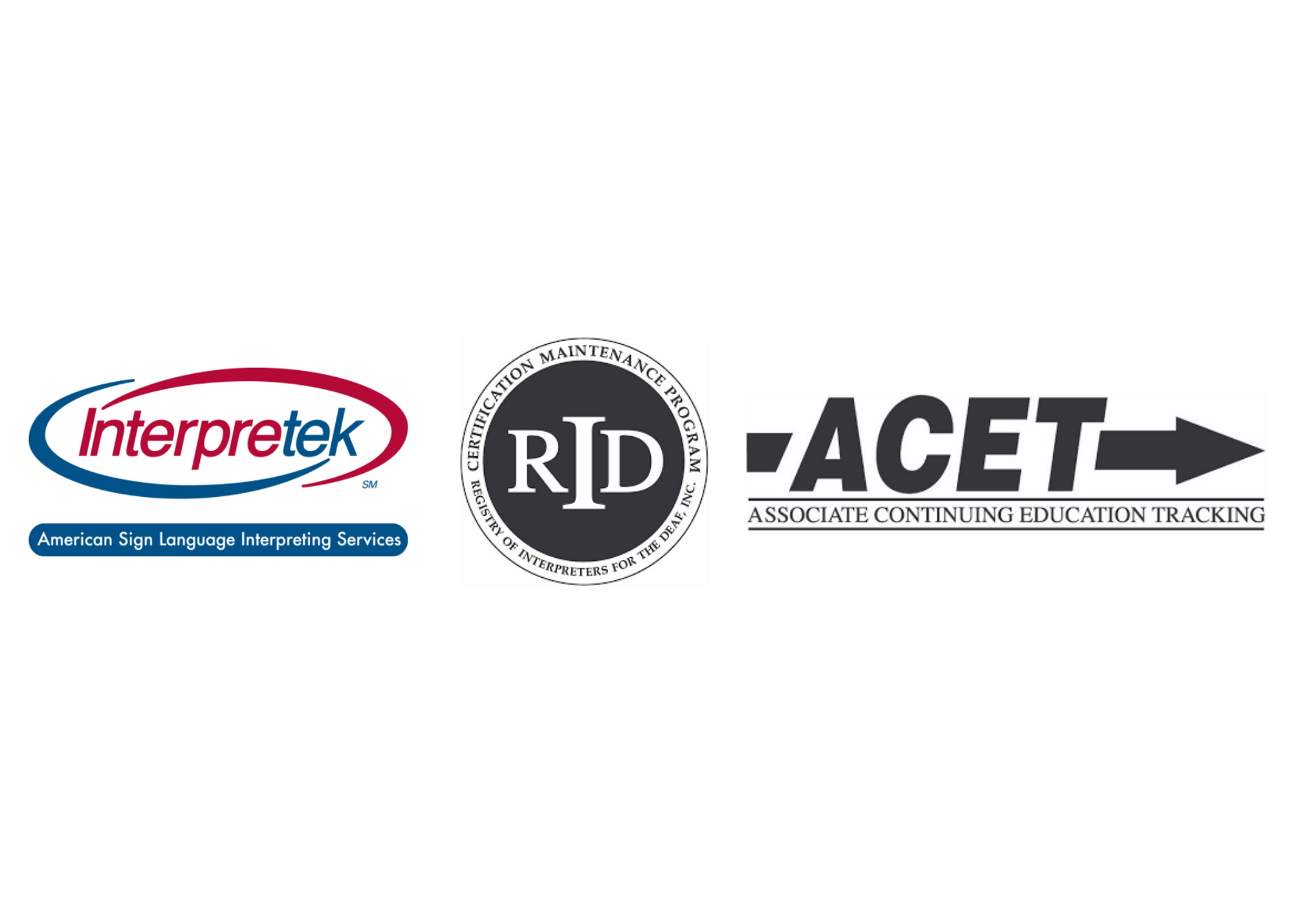 Interpretek is an approved RID Sponsor for Continuing Education Activities. This Power Privilege and Oppression (PPO) program is offered for 0.9 CEUs at the Some content knowledge level.