Although we often don't identify this way, freelance interpreters are business owners



Your business practices should support both you and your community.


This
comprehensive course
will show you how.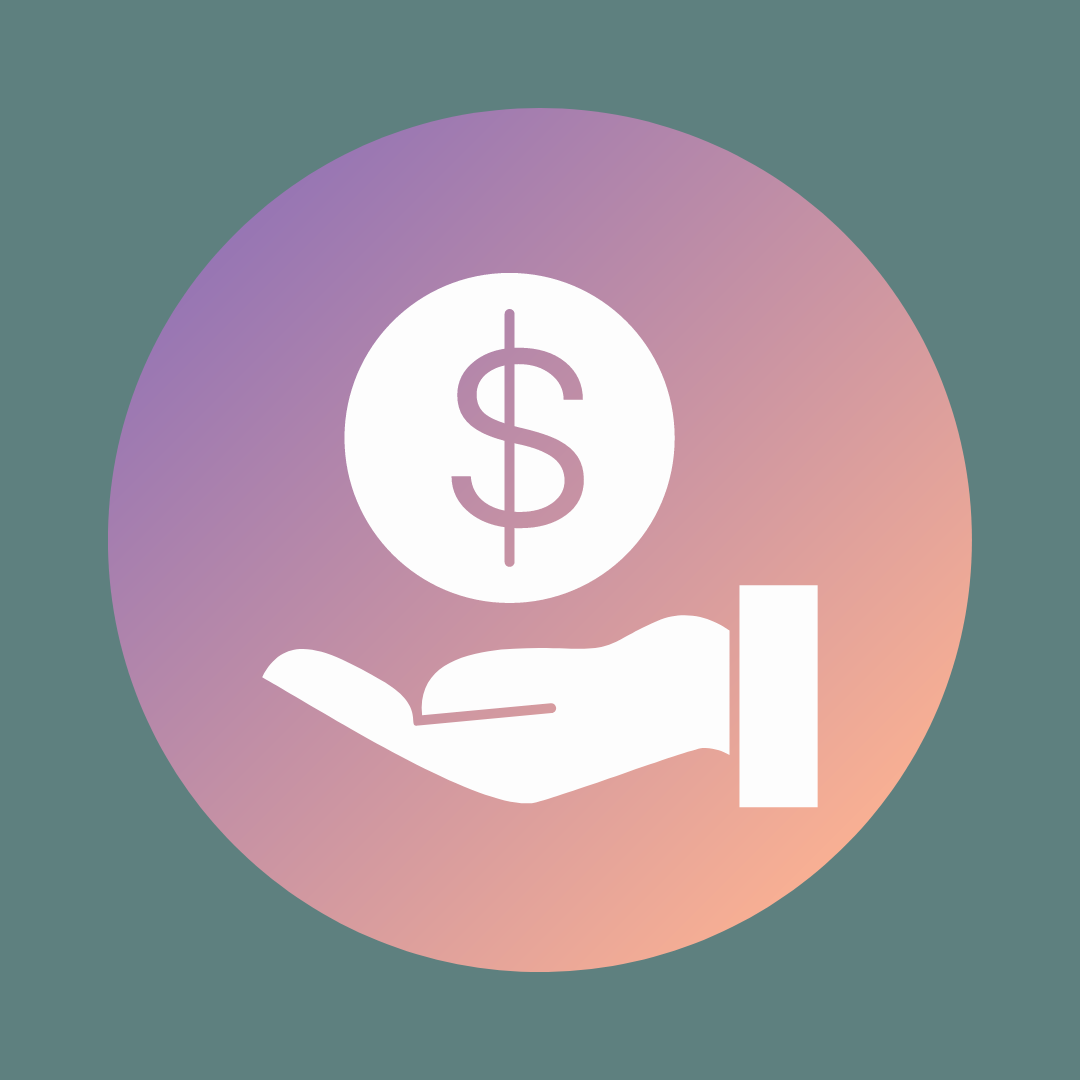 Setting Your Rates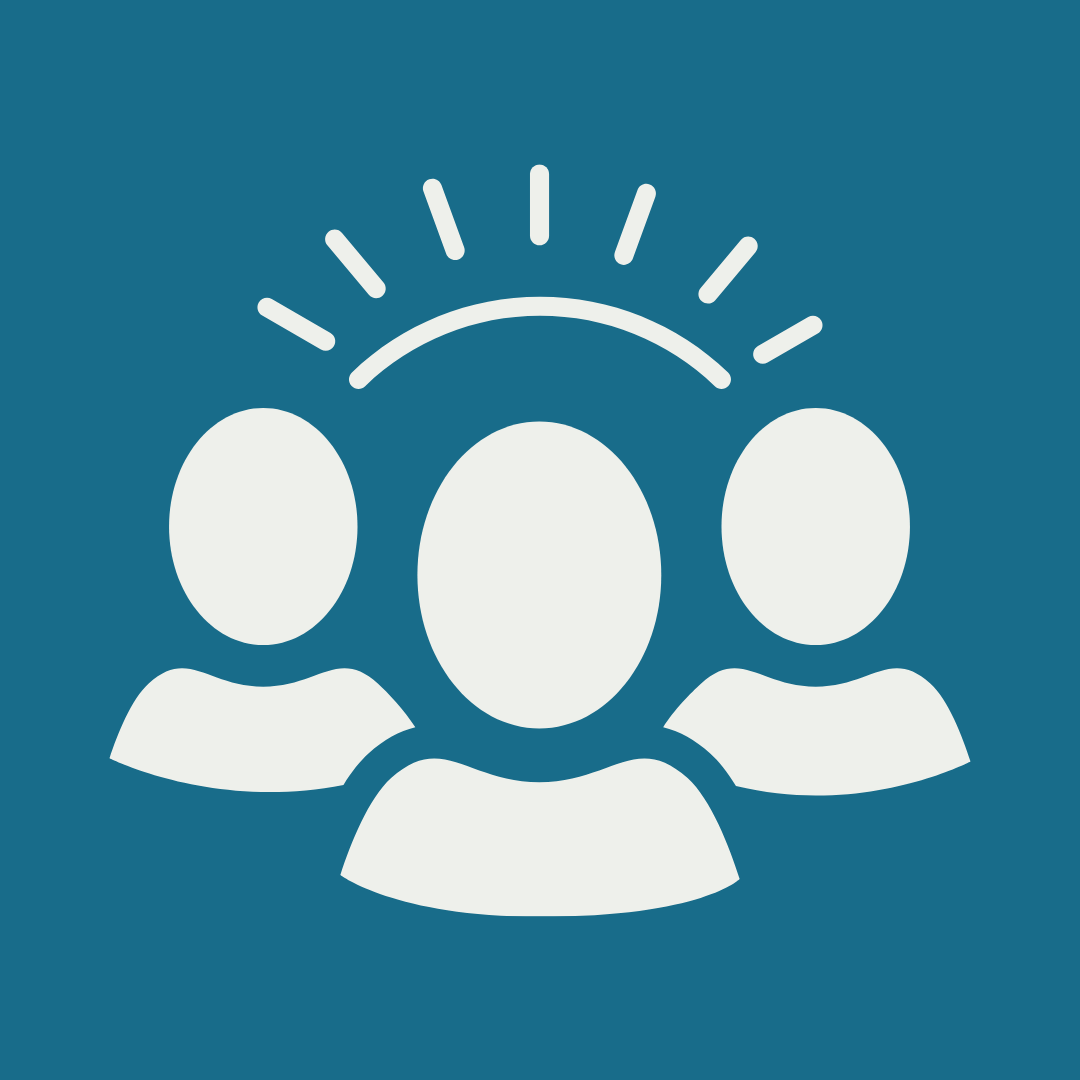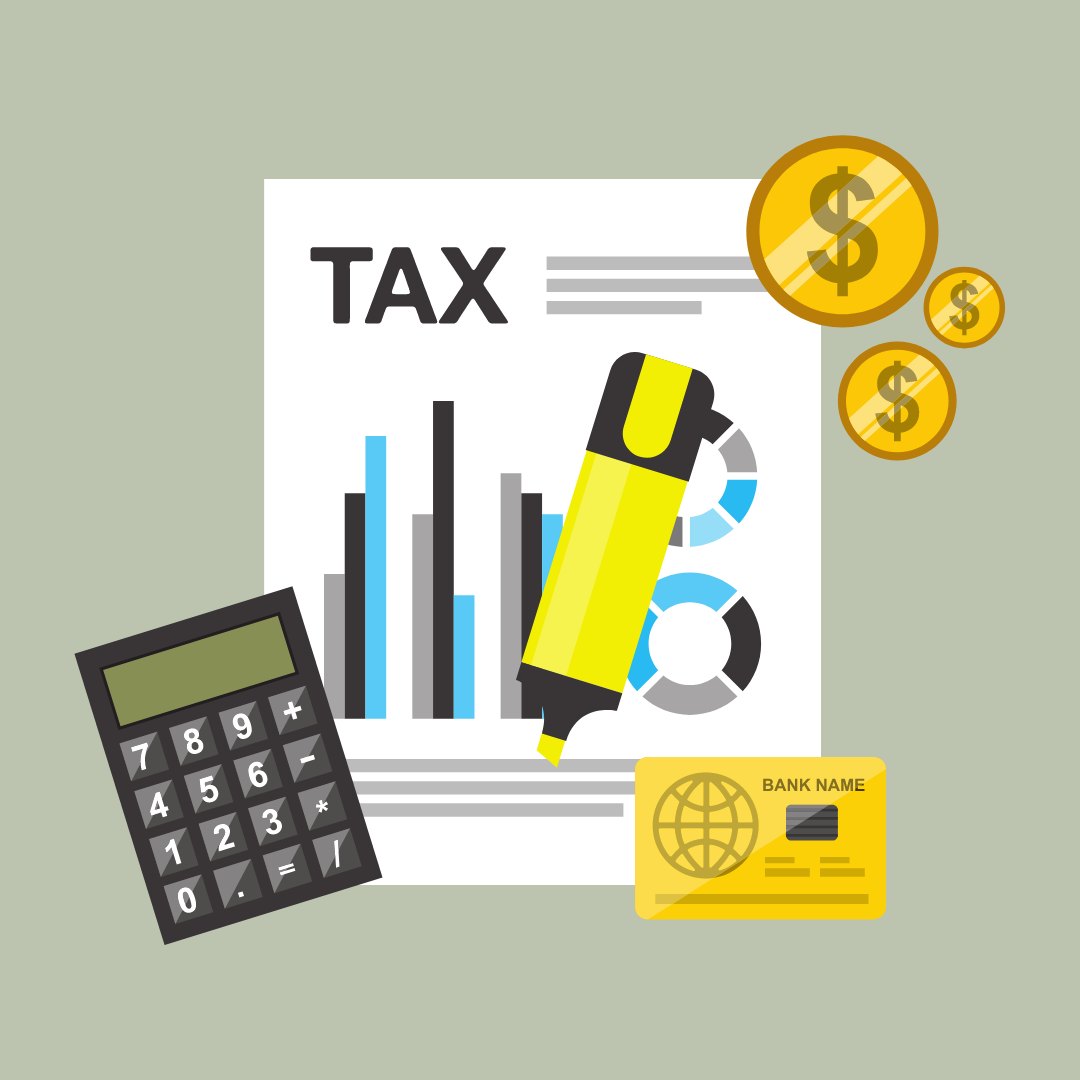 Taxes, Business Expenses, & LLCs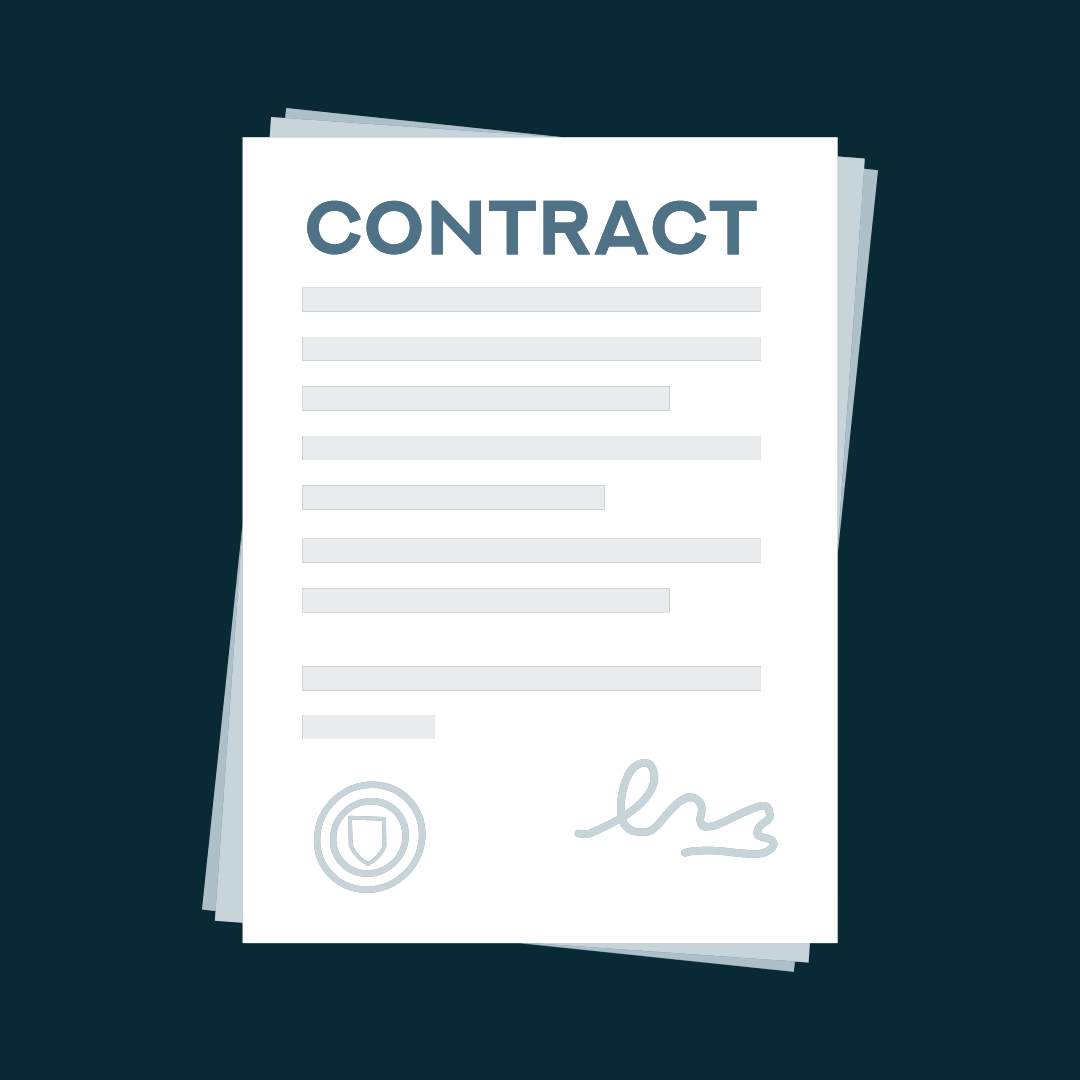 Contracts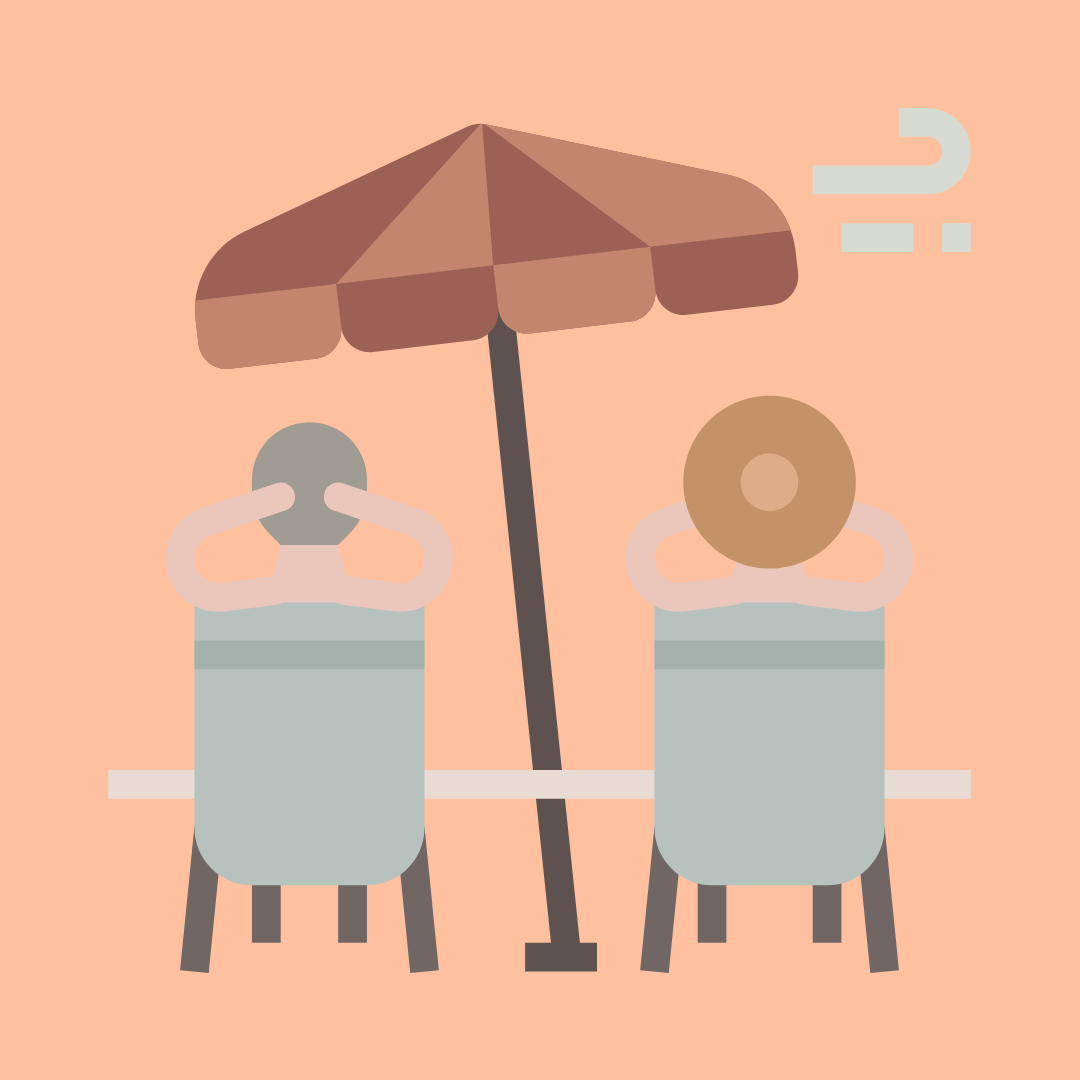 Retirement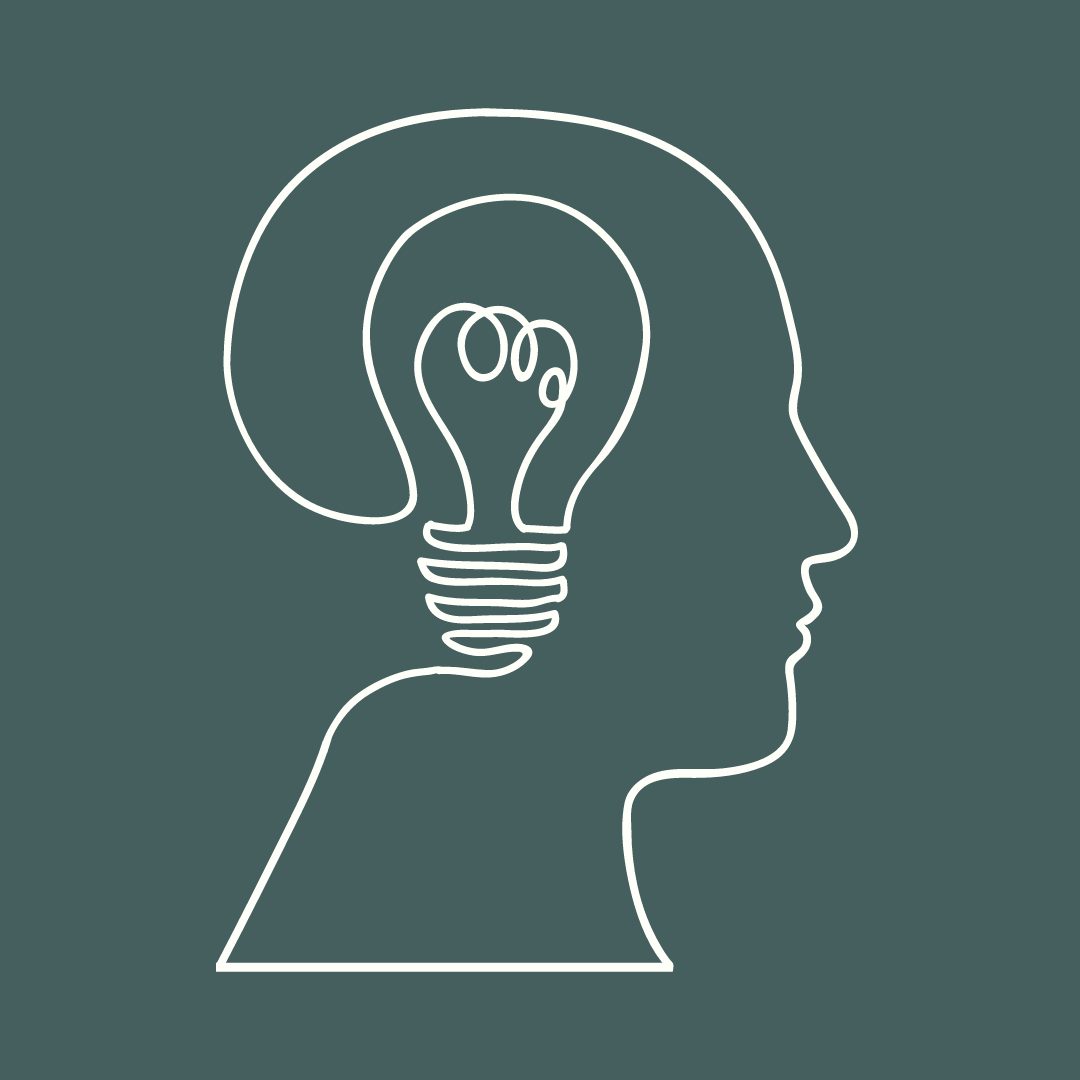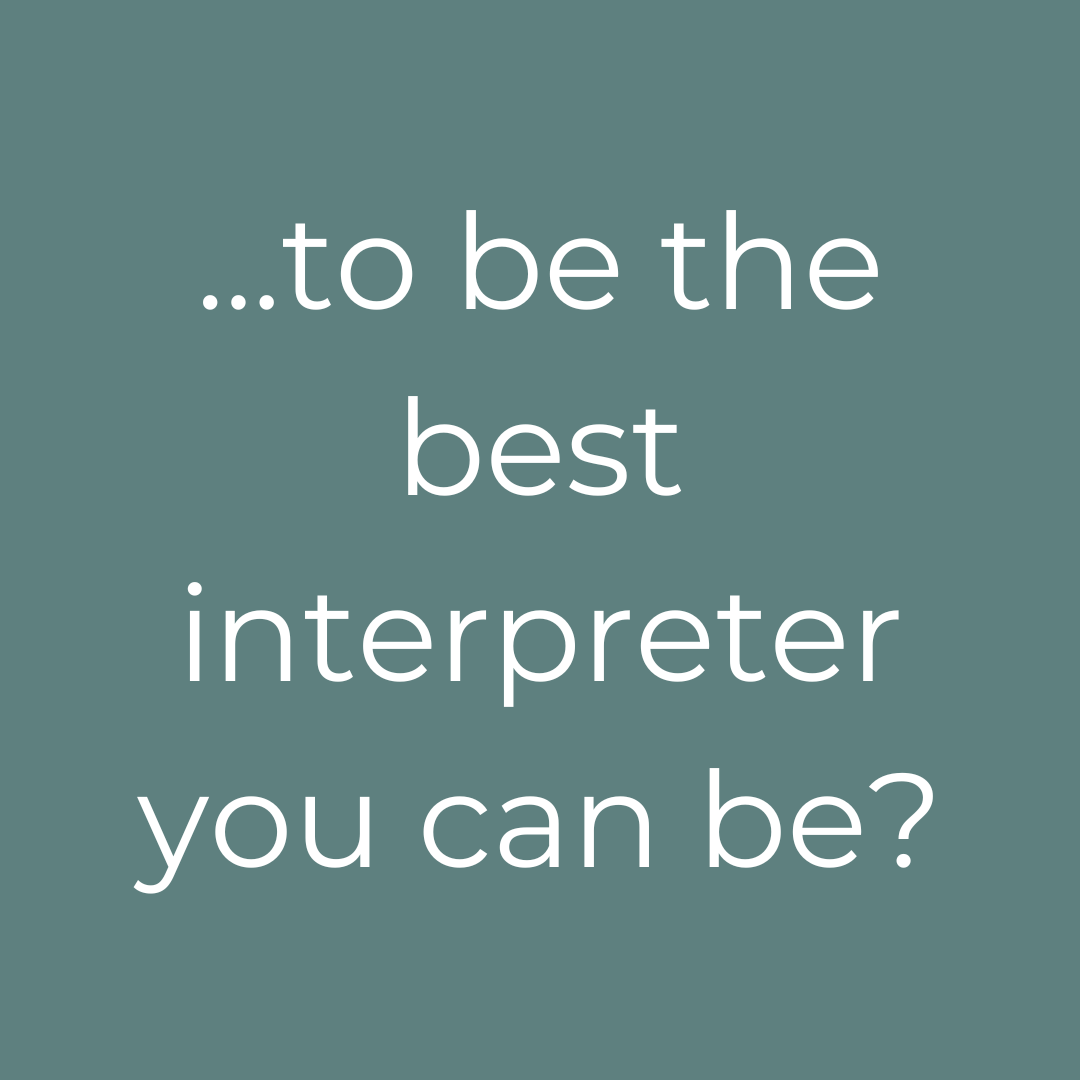 Adequate preparation?
Mentoring?
Rest?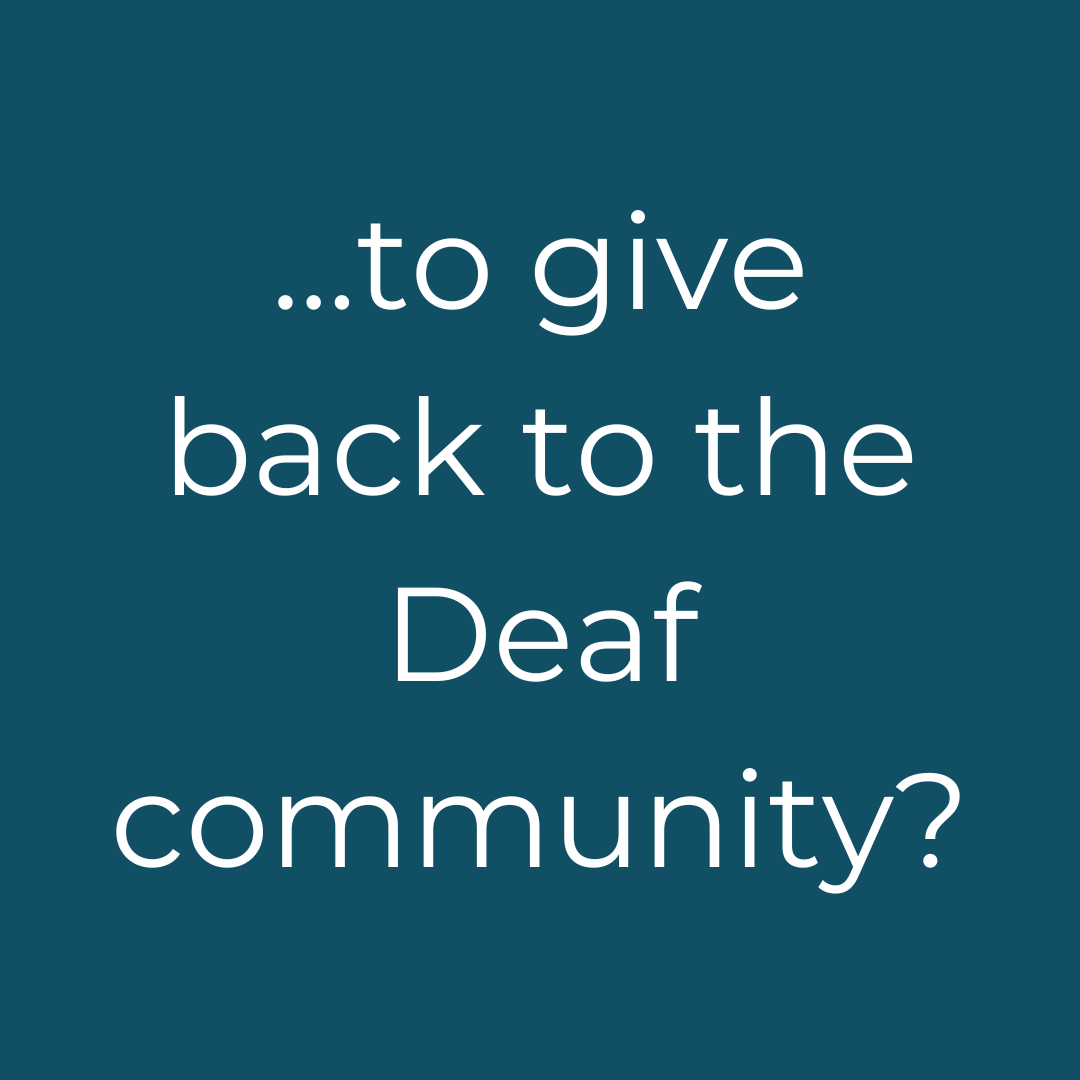 Financial stability?
Energy?
Time?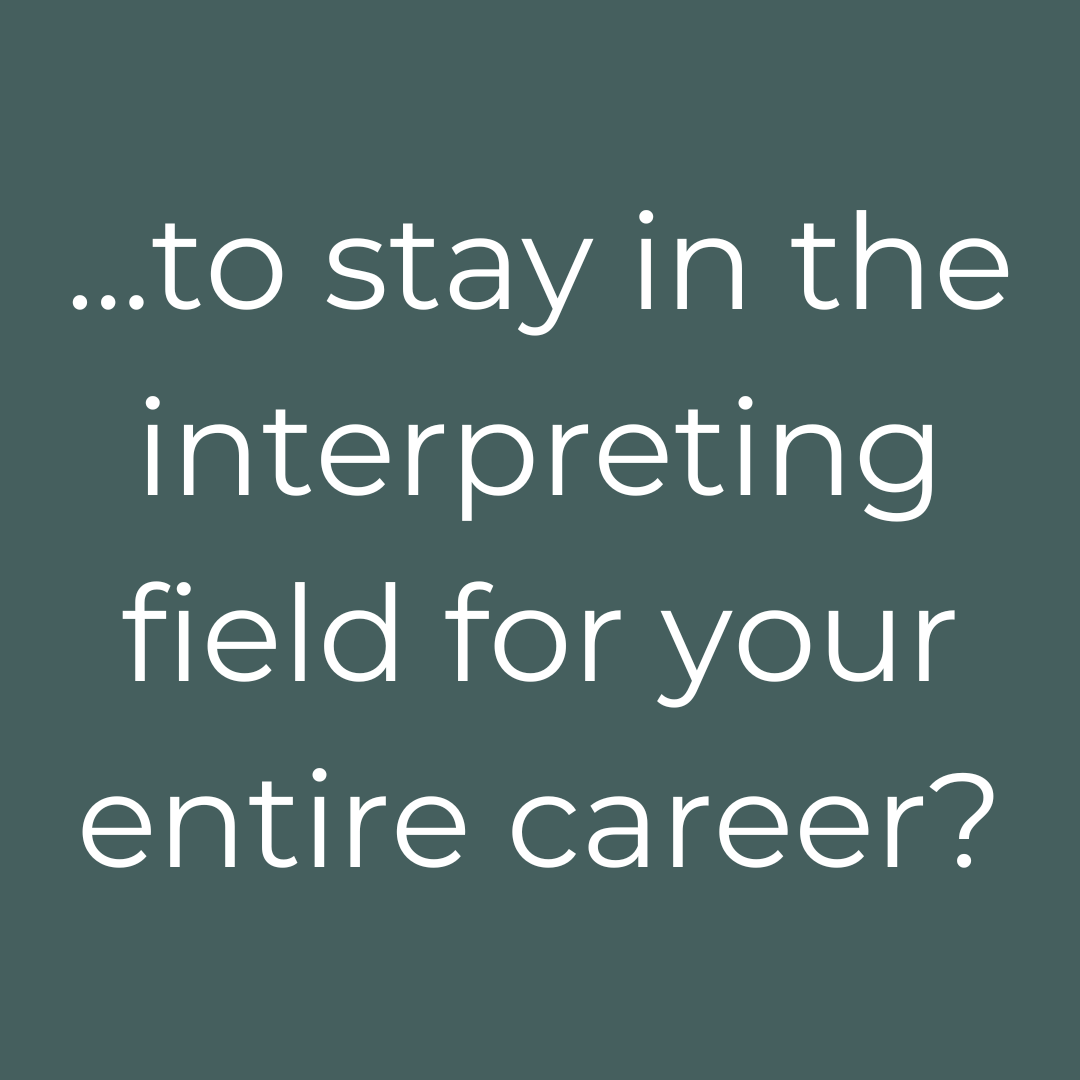 Work-life balance?
A retirement plan?
Self-care?

Showing up for your community and doing excellent work every time you interpret requires all of this and more.


Designing your business practices to support you in doing your best work is not a luxury- it's an ethical obligation.

It's not simple, but you can do it.
We've gathered the experts to show you how.

This course includes:


18 Downloads


Content from 5 different presenters


2 panel discussions


Links to dozens of additional resources


Bonus materials

"This course was EXTREMELY thorough and detailed. I love the community perspectives and the varied source material and presenters.


Easily one of the top 5 best workshops I have ever taken in my 13.5 years of experience in the field! The information, resources, and knowledge gained in this workshop is vast and beneficial to everyday life. It should be taken by every interpreter ever!"


-Nicole B, NIC

Community Perspectives Panel

An honest conversation with Deaf and DeafBlind community members about the impacts of interpreter business practices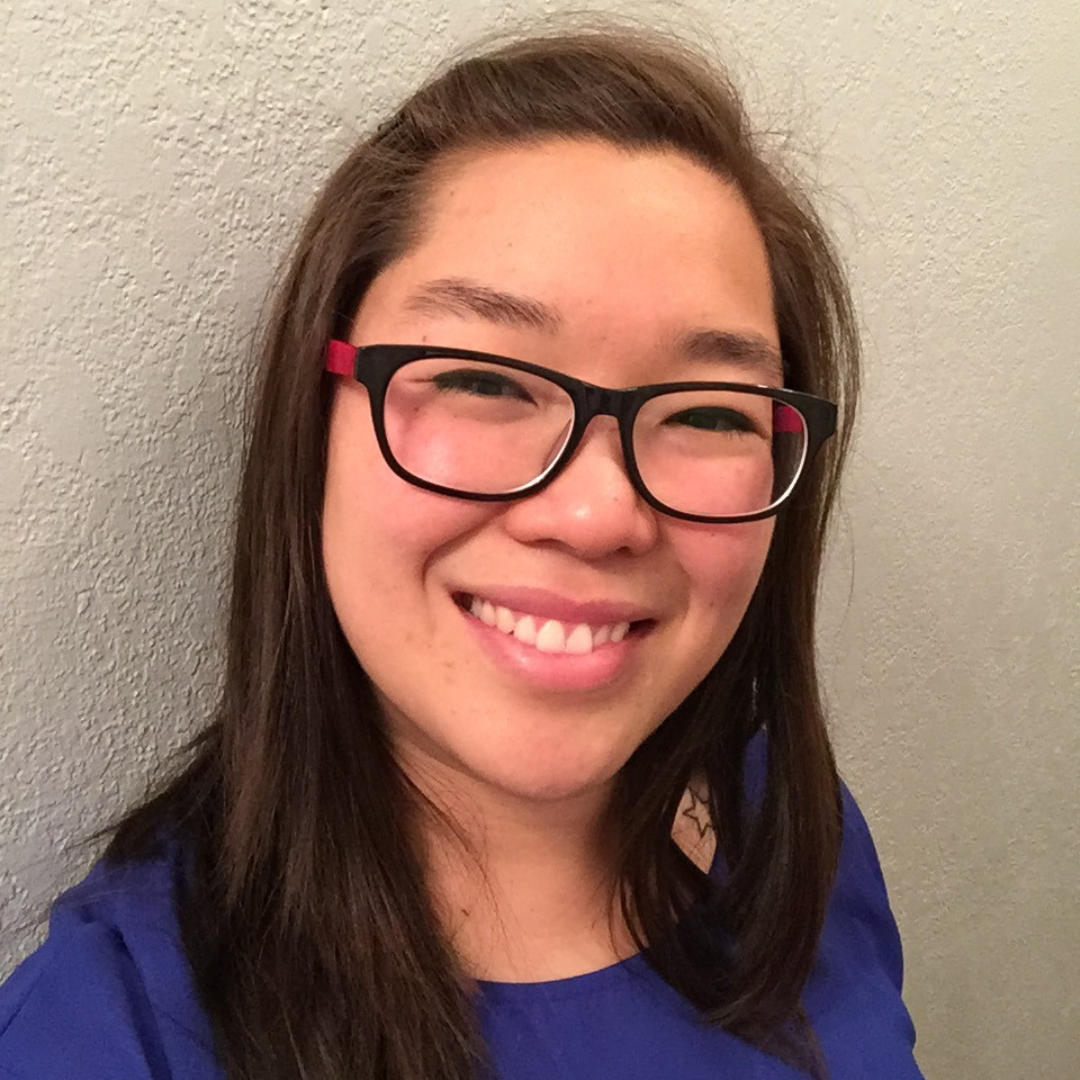 Patty Liang
Patty Liang is the Executive Director of Deaf Spotlight, which oversees artistic and cultural programming to support Deaf artists and their work. Throughout her career, Patty has pursued opportunities that encourage the Deaf community to embrace and celebrate the arts. She has a BFA in Ceramics from the University of Washington, and an MA in Nonprofit Management for the Arts from New York University. She believes that everyone has the ability to create and express their story through the arts.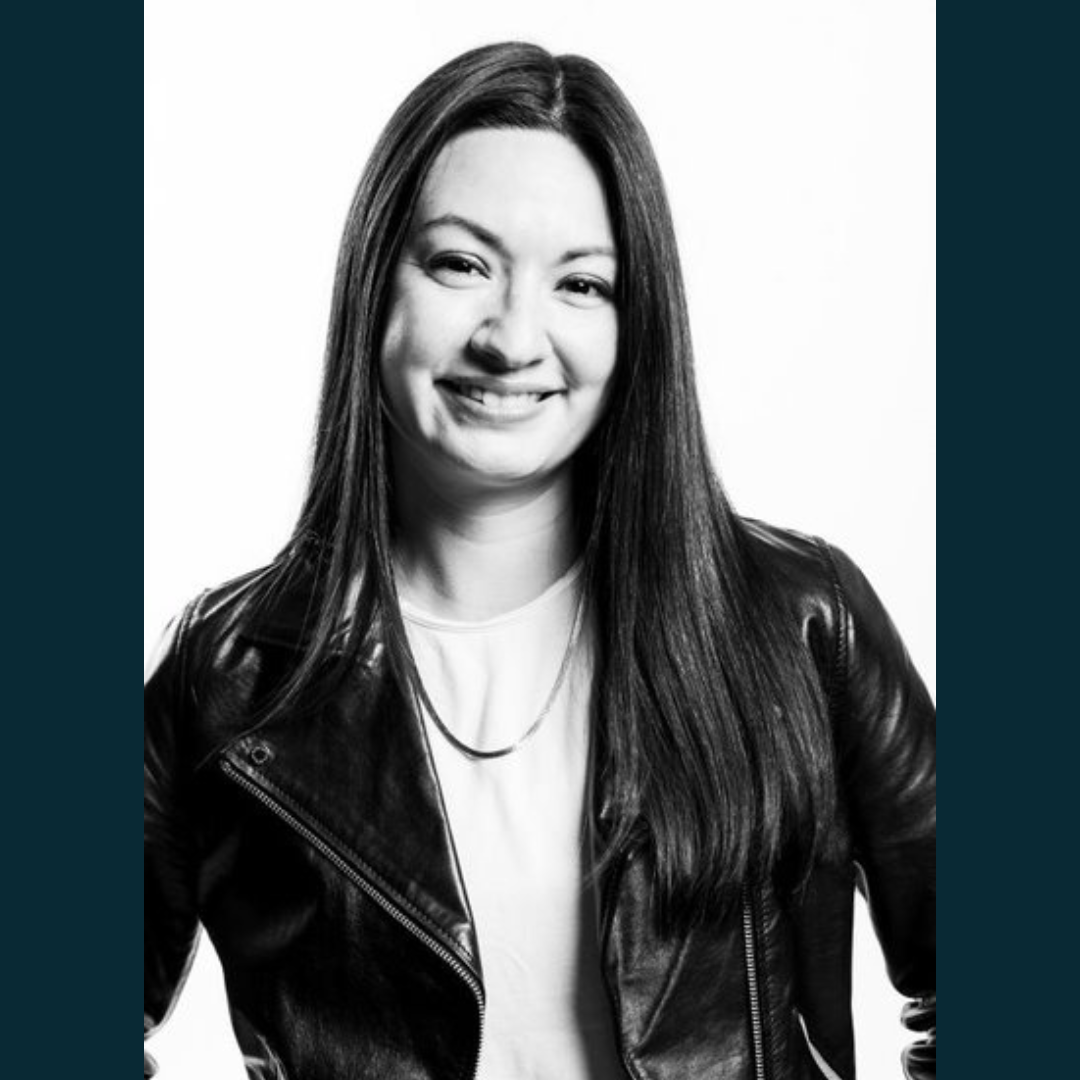 Leah Katz-Hernandez
Currently serving in the Office of the CEO at Microsoft, Leah is a dedicated communications and community engagement professional and disability rights advocate. Prior to Microsoft, Leah was known as the celebrated ROTUS, Receptionist of the United States, for President Obama. The first ever deaf person to hold the position, she was appointed to the West Wing after serving in First Lady Michelle Obama's communications office and for the Obama campaign during the 2012 election cycle. In 2018, Leah contributed a chapter to the book "WEST WINGERS: Stories From The Dream Chasers, Change Makers, and Hope Creators Inside The Obama White House," edited by Gautam Raghavan and published by Penguin Random House.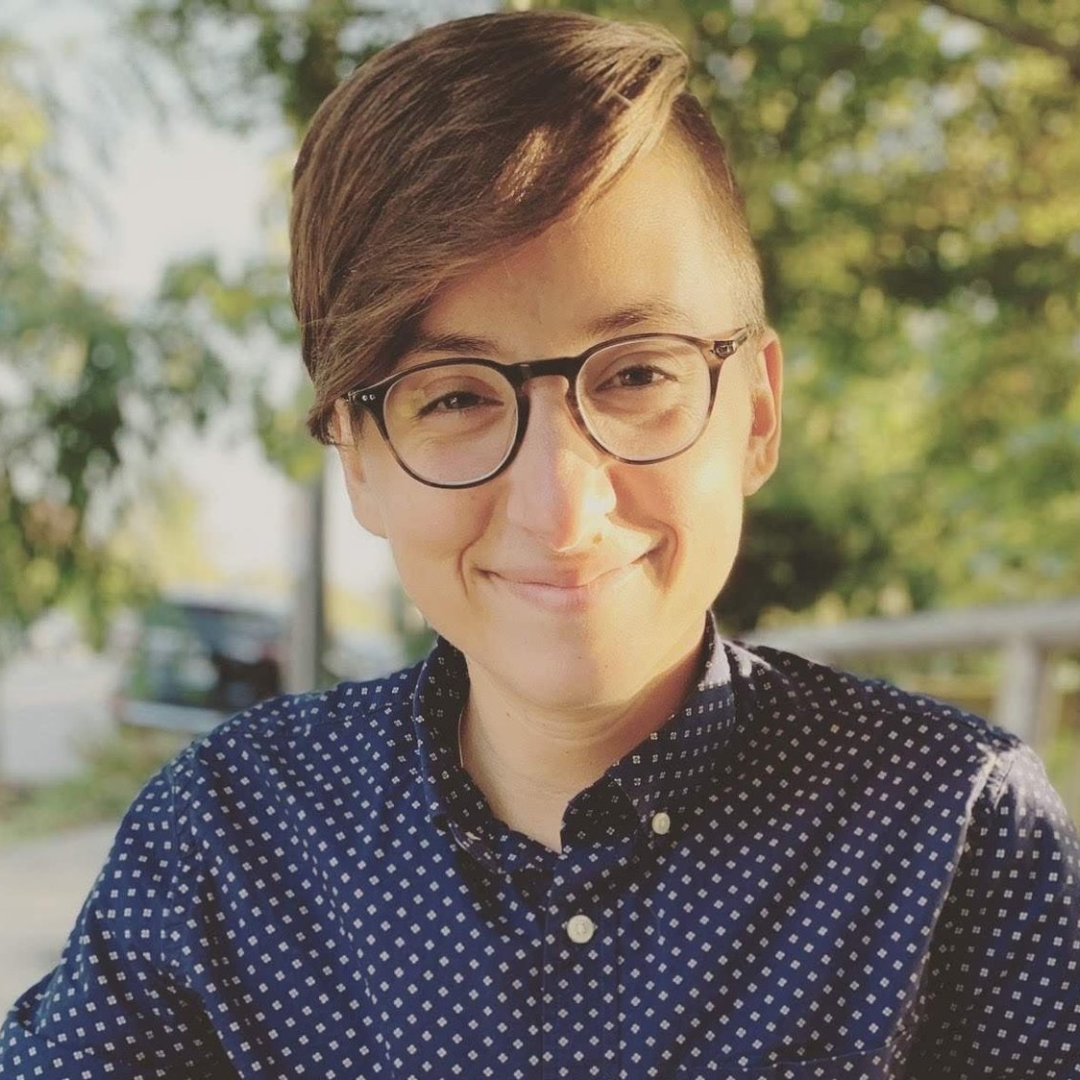 Diego Guerra
Diego Guerra (they, them, theirs) is a proud native of the Rio Grande Valley in South Texas and lived in Austin, Texas for ten years. They is a proud Deaf Transmasculine Non-binary Chicanx. Currently, they are living in Saint Paul, Minnesota with their partner and two dogs, Rowan and Caribou.
Diego works at National Deaf Center (NDC) and has a passion for community-based projects and programs. They is a consultant and provides trainings and support on various topics for numerous organizations, institutions, and more. They are a foodie, traveler, video gamer, sneakerhead, and enjoy the outdoors.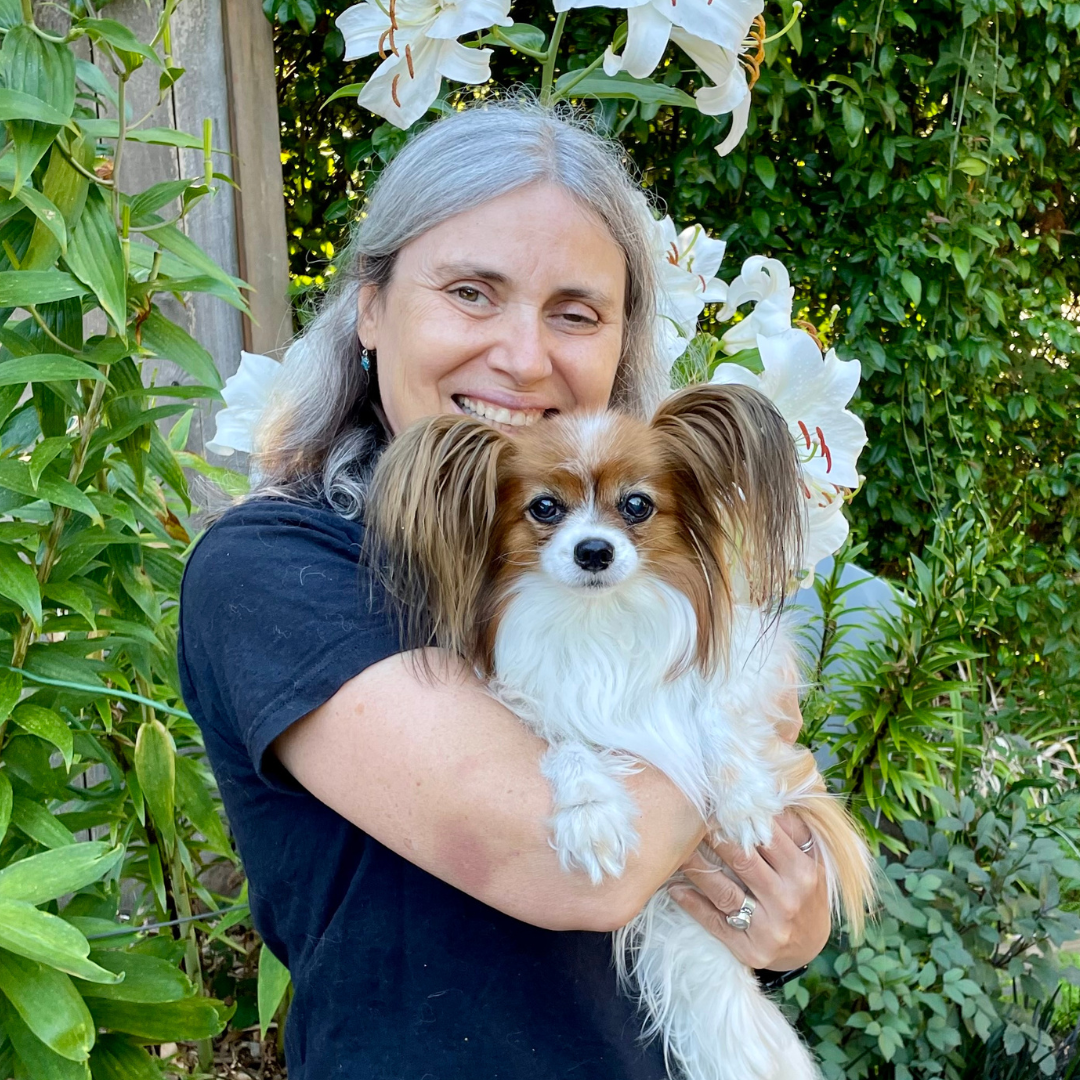 Angela Theiault
Angela Theriault is the executive director of the Seattle DeafBlind Service Center. She has also worked as an advocate, a case manager and an educator in the U.S. and in Canada. Angela earned a BA in psychology from Gallaudet University and an MA in adult education from Central Michigan University.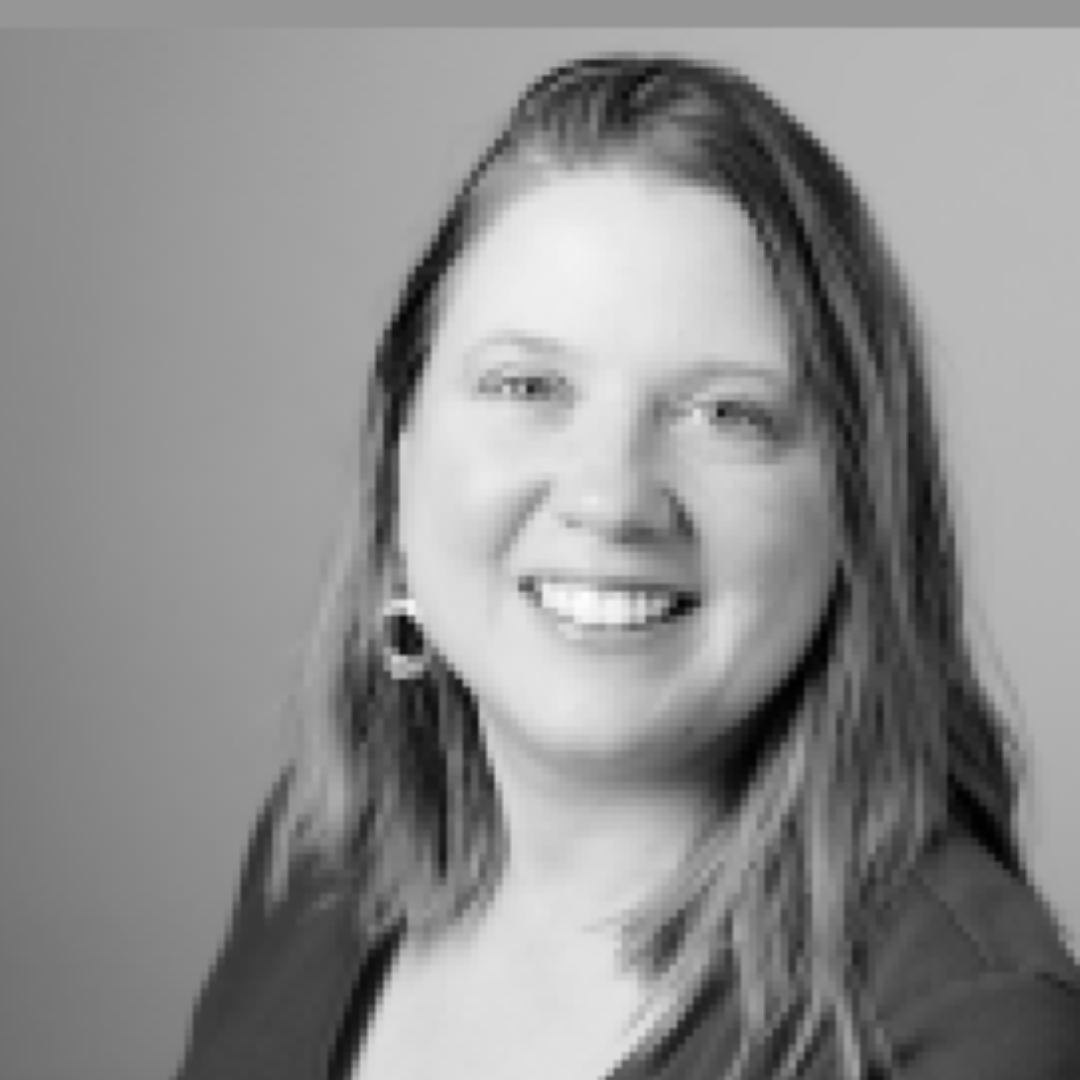 Laura Obara Gramer
Laura is a Deaf community advocate, married to deaf man, raising two deaf boys.




Interpreter Perspectives Panel
Interpreter practitioners share their experiences and lessons learned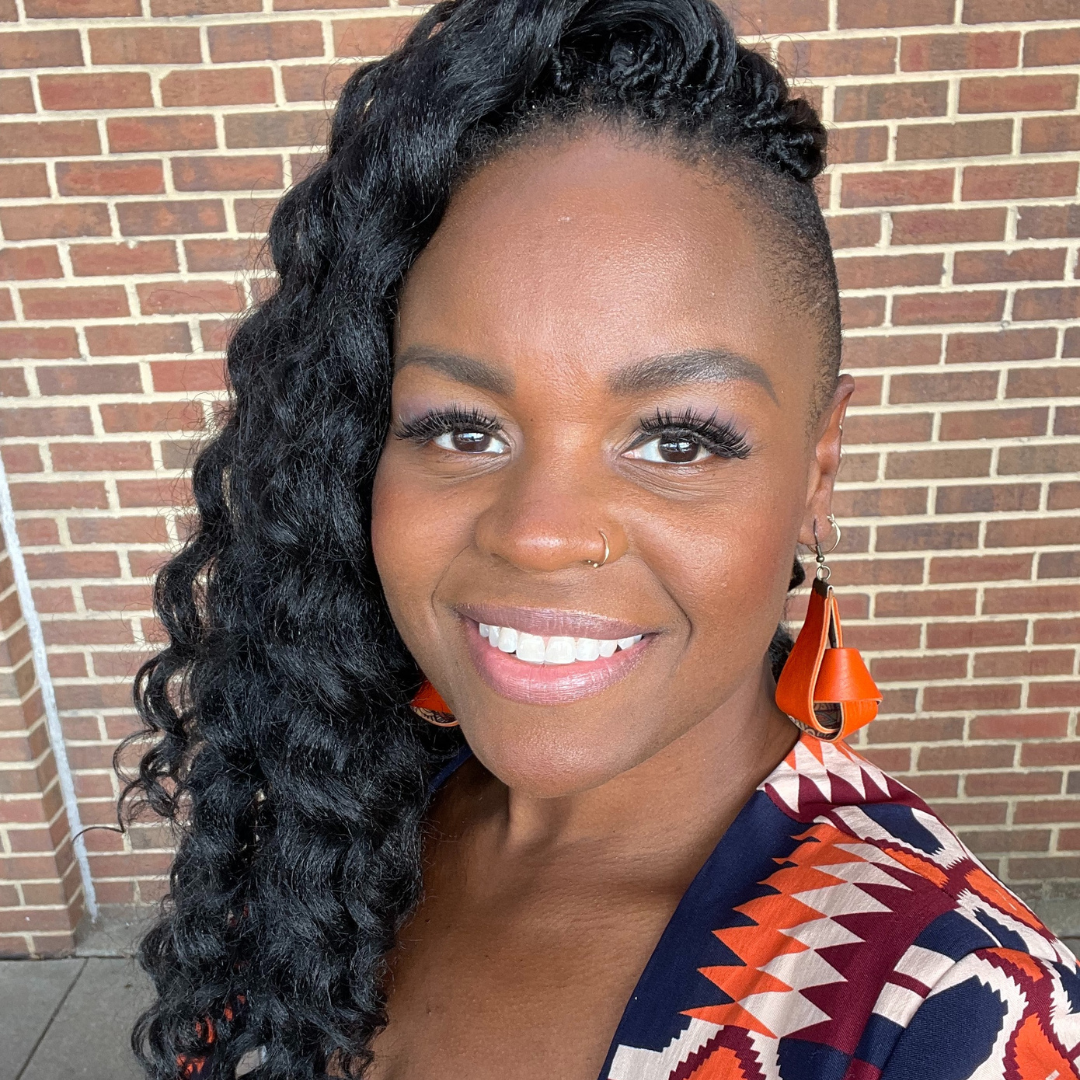 April Jackson-Woodard, DI

April Jackson-Woodard, name sign "A" on the middle of chin, a Missouri native who now calls Maryland home. April born and raised as a translator from a multigenerational Black Deaf family then became Deaf interpreter professional in 2018. April grew up in public school then earned her Bachelor of Science degree in Business Administration and minor in Fine Arts specializing in Theatre and Production at Gallaudet University in 2012. April specializes in the interpretations of Black American Sign Language (BASL), platform/conference, medical, legal, Tactile/ProTactile, International sign and theatre settings - locally, nationally and internationally. During her special moments, April loves to exercise, travel, socialize and spend time with her gorgeous two Deaf children.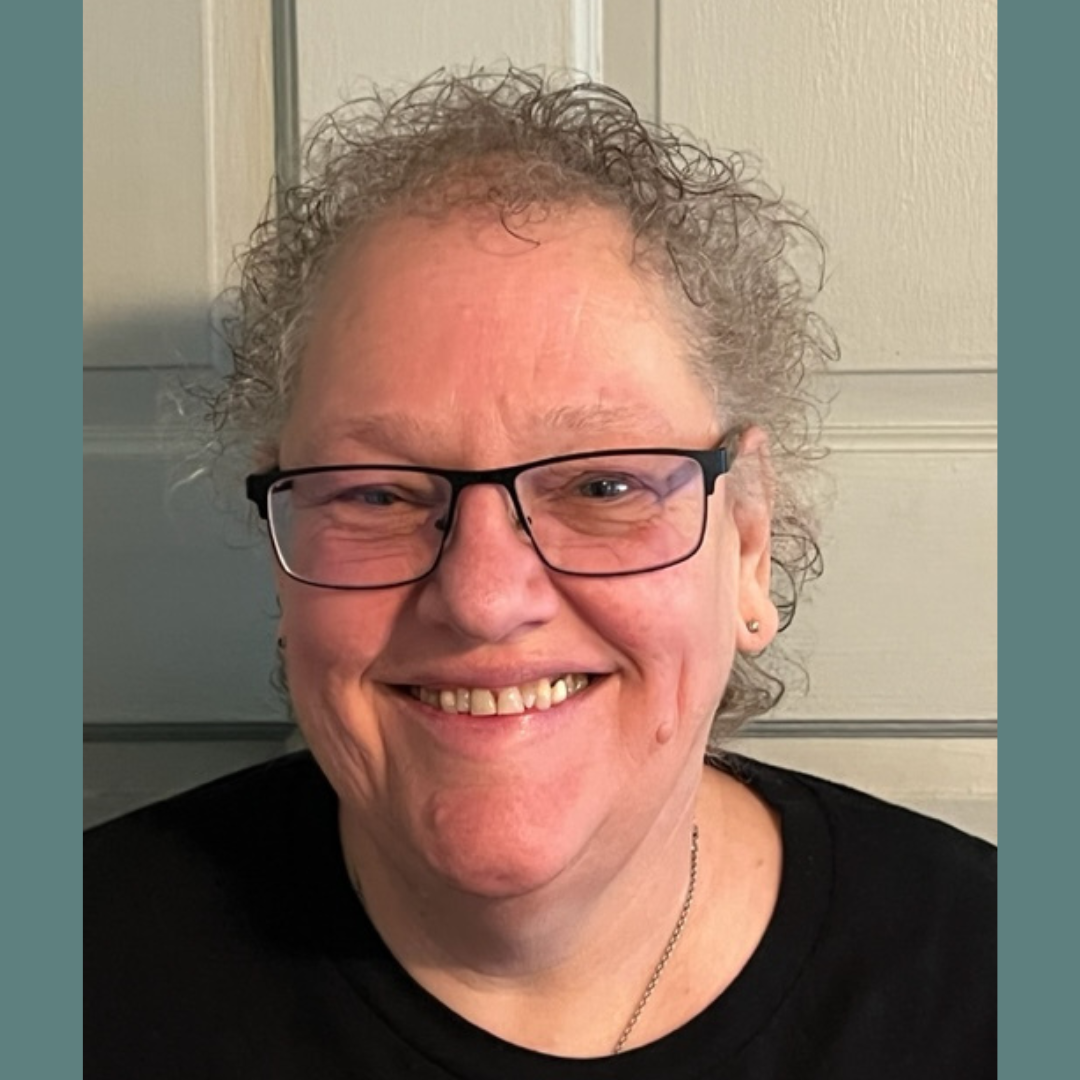 Ellie Savidge, CDI, M.A.
Ellie Savidge has had a variety of roles as an interpreter, advocate, consultant, mentor, coach, ASL Instructor, and Interpreter educator. After several years at Microsoft working to improve the employee experience for Deaf and Hard of Hearing employees, Ellie now works as an interpreter, coach, and consultant. She is a CDI and holds a M.A. degree in Intercultural Relations from Antioch University.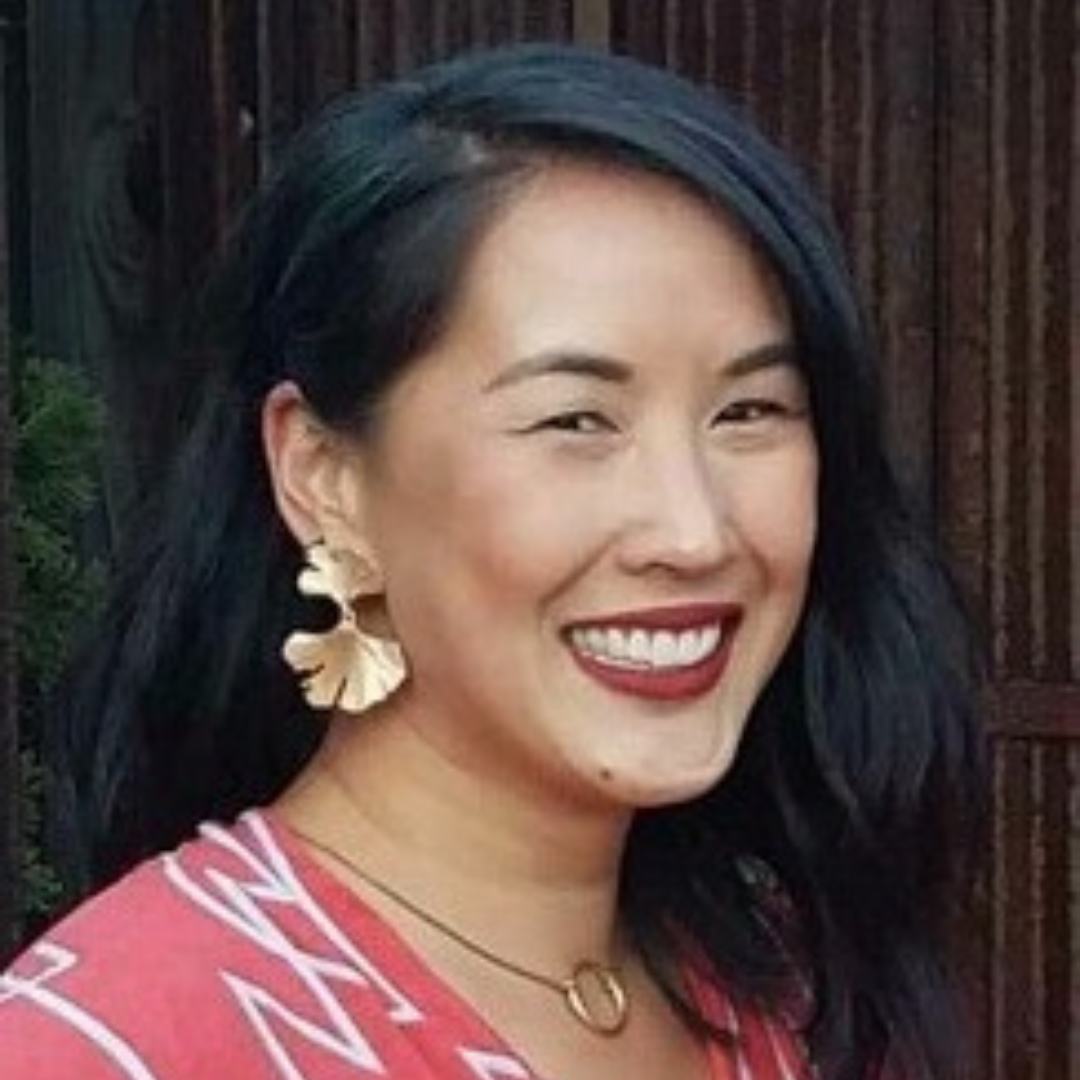 Stephanie Chao

Stephanie is a nationally certified interpreter living in San Francisco, California. She graduated from the Ohlone College's Interpreter Preparation Program and has been working as a freelance interpreter for the last 15 years.
Stephanie's interpreting work experience ranges from tech interpreting to social justice non-profit interpreting.
Stephanie loves traveling and spending as much time as she can camping.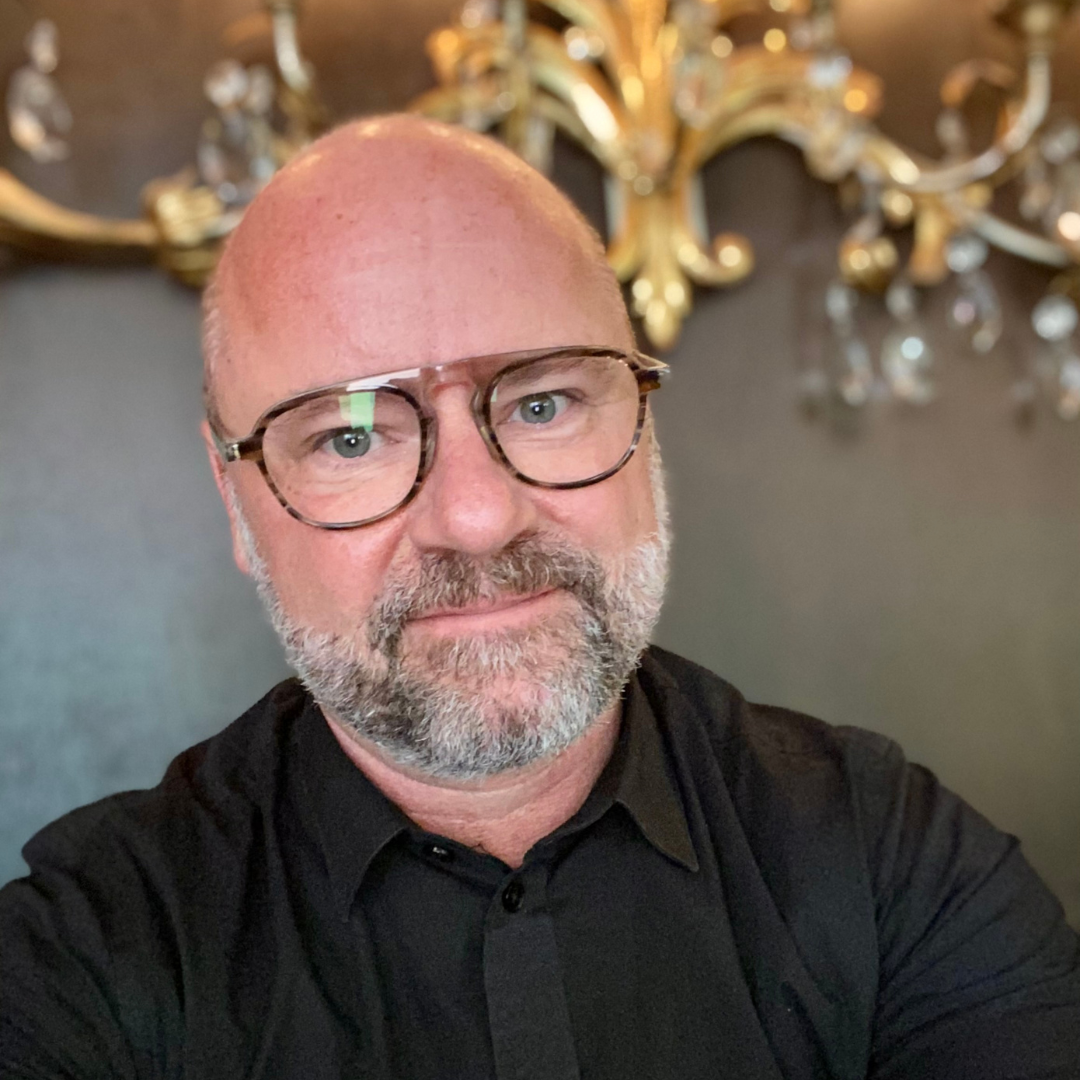 Jeff Wildenstein, CI, CT, NIC-Advanced

Jeff is a freelance interpreter, teacher, and interpreter mentor. Graduated from Seattle Central's Interpreting Training program in 1996, Jeff then spent the following two years finishing a degree in English/Creative Writing, Poetry from the University of Washington. In 2000, Jeff received his CI and CT and in 2007, NIC-Advanced. He is from Colorado, but having lived in Seattle since 1991, he considers the pacific northwest home.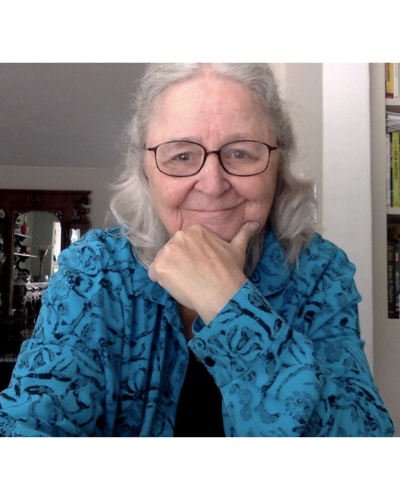 Theresa Smith
Ph.D., MCSC, SC:L


Theresa Smith has long been both a practicing interpreter and an educator of interpreters. She holds a BA in English Literature and Education, an MA in counseling, both from Seattle University, and the Ph.D. in socio-cultural anthropology from the University of Washington where her dissertation was titled "Deaf People in Context". Additionally, she is certified by the Registry of Interpreters for the Deaf (RID) in 'legal interpreting' with the SC:L as well as the now defunct MCSC.
Being frustrated by the limits of a traditional Interpreter Training Program (ITP) which she coordinated for fourteen years at Seattle Community College, Smith and colleagues co-founded the American Sign Language, Interpreting School of Seattle (ASLIS) which she then directed 1989 – 2007.
During this time, Theresa was active as a key figure in the emergence of the now well known DeafBlind Community in Seattle, after which she wrote a seminal text Guidelines for Working and Socializing with DeafBlind Adults. In addition to writing curricula and articles, she has served on numerous professional boards and committees.
While these interests and activities may seem unrelated, the themes that emerge connecting literature, education, counseling, anthropology, and interpreting are those of human communication, social justice, and community activism.

Raylene Lotz
CDI


Raylene Lotz has been working as Deaf interpreter since 2013. She interprets in a variety of settings, including anti-violence, medical, mental health, conferences, pro-tactile, and community events. She enjoys freelance interpreting.
Raylene works with Activating Change as the Deaf Interpreter and she also coordinates sign language interpreting services, provides interpreting services herself, and working to promote Deaf language access, equity, and inclusion within the broader victim services field.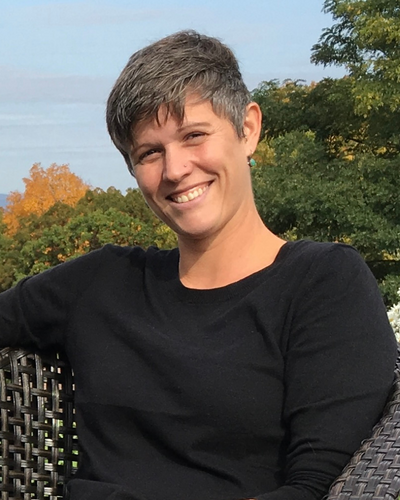 Raylene is usually found working with a cup of coffee by her side, spending time with her family & friends, or planning her next backcountry adventure.

Rosemary Bocian
NIC, M.A., EA


Rosemary Bocian, MA, EA, NIC, has been an ASL freelance interpreter since 2012. In 2017 she co-authored the book "The Interpreter's Quick Guide to Self-Employment" which is currently being used by Interpreter Training Programs nationwide and sold on Amazon as well as at select Barnes & Nobles locations.
Following publication, she began teaching workshops across the nation including the 2019 RID National Conference. This inspired her to become an Enrolled Agent and support interpreters directly by providing tax preparation services through her business Quick Guide Tax.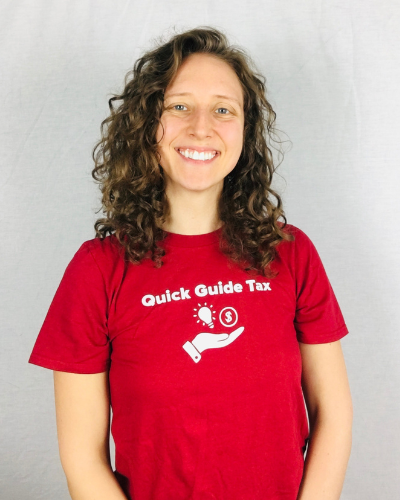 Rosemary received both her Bachelor's in ASL Interpretation and Master's in Deaf Studies: Culture from Gallaudet University. As a professional tax preparer (EA), author and seasoned speaker, Rosemary presents the complex world of taxes in plain language so that interpreters can thrive in the profession.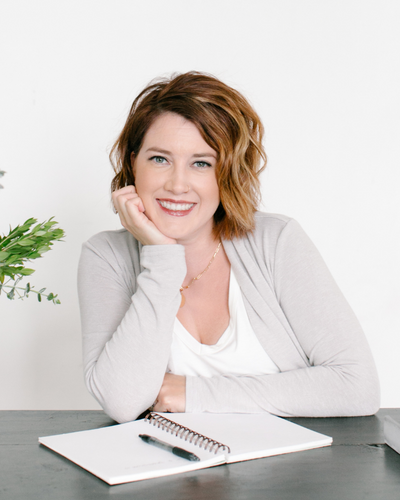 Melissa Mittelstaedt
NIC- Advanced, Accredited Financial Counselor® - Candidate
Melissa Mittelstaedt has been a Sign Language Interpreter for over 14 years and a Financial Coach for two. She particularly loves working with women who are ready to make financial moves.
Melissa believes that when we feel financially secure, we have the opportunity to see beyond scarcity mindset and we can start to shift humanity.
Melissa is an expert in values-based spending, variable income stability, debt elimination, and helping others establish a plan that aligns with their financial goals. She has been featured in online articles with financial education bloggers, US News, and MSN.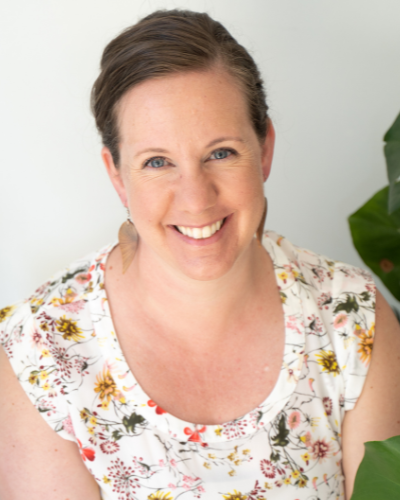 Colleen Jones (CJ) is the founder of The Insightful Interpreter and will be your guide through this course.
CJ is a nationally certified interpreter, researcher, presenter, and teacher. She holds undergraduate degrees from Cal Poly, San Luis Obispo and Seattle Central Community College, and a Masters degree from Western Oregon University. 
CJ lives in Seattle, Washington, and is passionate about travel, gardening, and how we grow as interpreters. 

Key Details
Videos for this course are presented in American Sign Language. Some videos also include spoken English or English captions. Instructions and activities are provided in written English. For accommodation requests, please email [email protected].
The Insightful Interpreter recognizes that Deaf and BIPOC interpreters have unique skill sets, expertise, and valuable perspectives that benefit the interpreting field. These interpreters also experience bias, oppression, and barriers in our field and our society. In response, we offer discounts on all courses to self-identified members of these groups.
This course is intended for working sign language interpreters.
For more FAQs, including our refund policy, please visit our website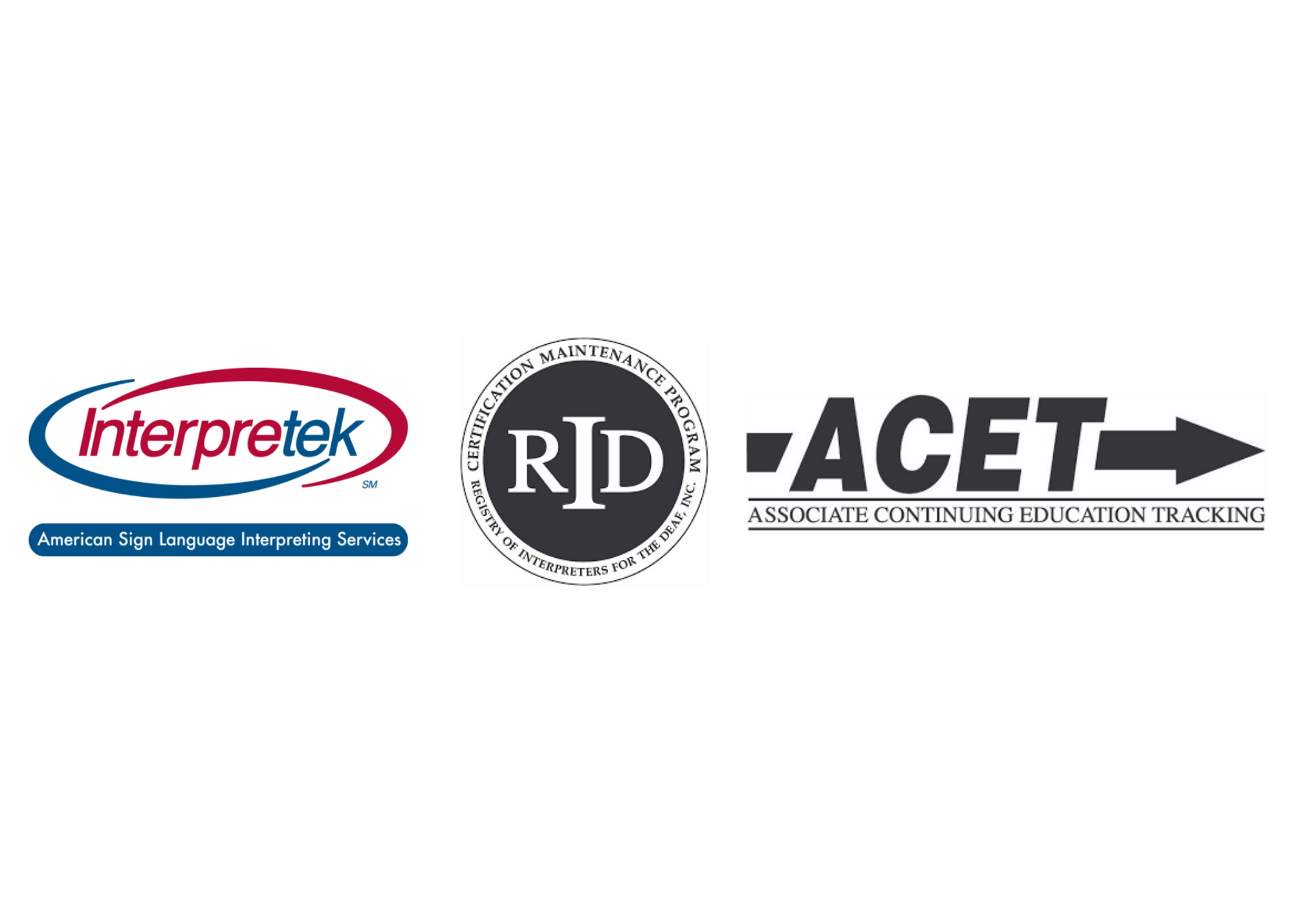 Interpretek is an approved RID Sponsor for Continuing Education Activities. This Professional Studies (PS) program is offered for 1.2 CEUs at the Little/None content knowledge level.