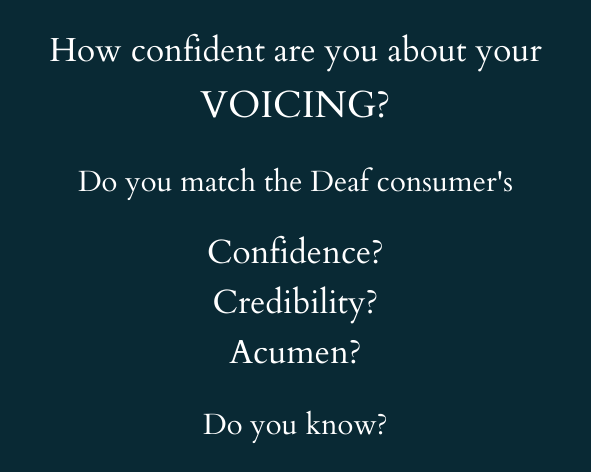 Many interpreters are uncomfortable taking voicing assignments
As an increasing number of Deaf professionals climb the ranks, the demand for skilled voice interpreters continues to rise.
If you are someone who is intimidated by working from ASL to English, you're not alone.
This course can help.
Are you ready to take your interpreting to the next level?
This course provides you with the tools to become your own master mentor
Call to Action
Understand the changing landscape of our profession
Make effective use of your practice time
Have you ever thought, "I should record my work," but then wondered what you would do with it?
This course offers step-by-step instructions for practice exercises and an easy-to-follow template for deep work sample analysis.
Take it further
Bonus materials include detailed suggestions for soliciting useful feedback from others as well as a downloadable prep list specifically for voicing jobs.
*While this course focuses on interpreting from ASL to English, all videos are in ASL and are captioned. All activities include options for Deaf interpreters.
Key Details
Videos for this course are presented in both American Sign Language and spoken English. Instructions and activities are provided in written English. For accommodation requests, please email [email protected].
The Insightful Interpreter recognizes that Deaf and BIPOC interpreters have unique skill sets, expertise, and valuable perspectives that benefit the interpreting field. These interpreters also experience bias, oppression, and barriers in our field and our society; in response, we offer discounts on all courses to self-identified members of these groups.
This course is intended for working sign language interpreters.
For more FAQs, including our refund policy, please visit our website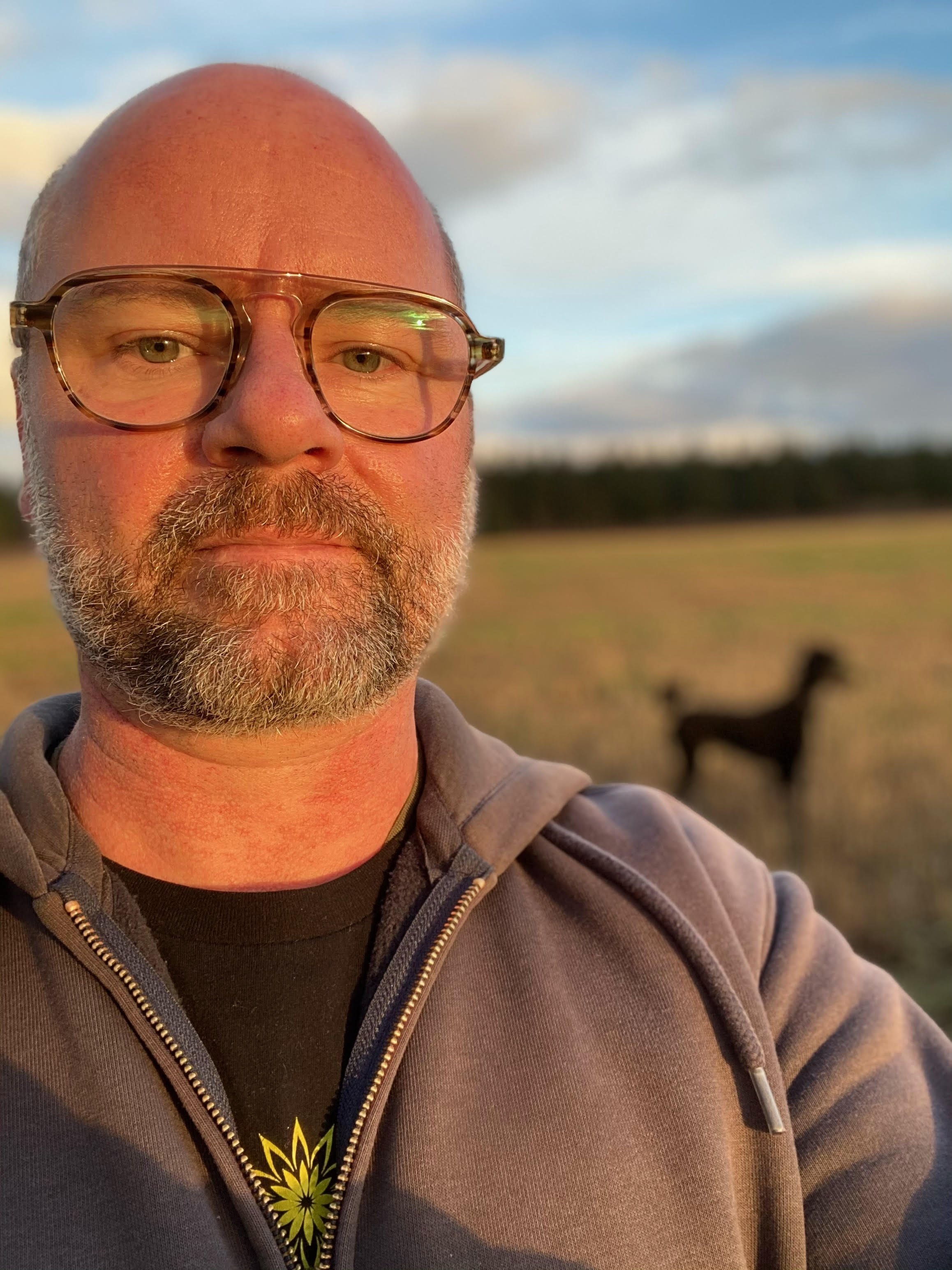 Presented by
Jeff Wildenstein
CI, CT, NIC-Advanced
Jeff graduated from Seattle Central's interpreting training program in 1996 then spent the following two years finishing a degree in English from the University of Washington.
In 2000, Jeff received his CI and CT and in 2007 his NIC-Advanced.
He is from Colorado, but having lived in Seattle since 1991, he considers the northwest home.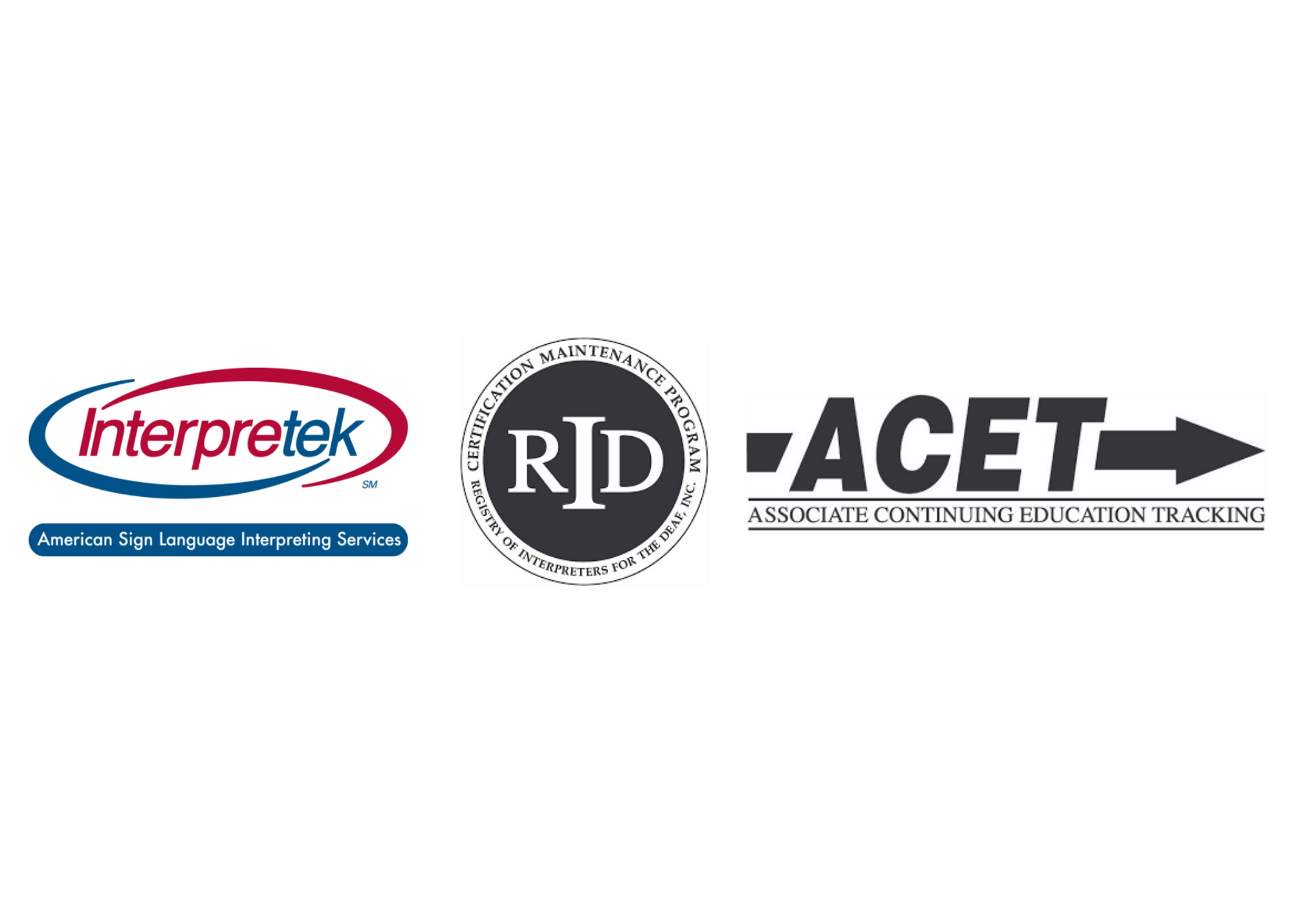 Interpretek is an approved RID Sponsor for Continuing Education Activities. This Professional Studies (PS) program is offered for 1.0 CEUs at the Some content knowledge level.