Have you ever wondered...
-What is going on behind the camera at a press conference?
-How a Deaf/hearing interpreting team can work together effectively in high-stress, high-impact assignments?
-How Deaf/hearing interpreting teams navigate challenges?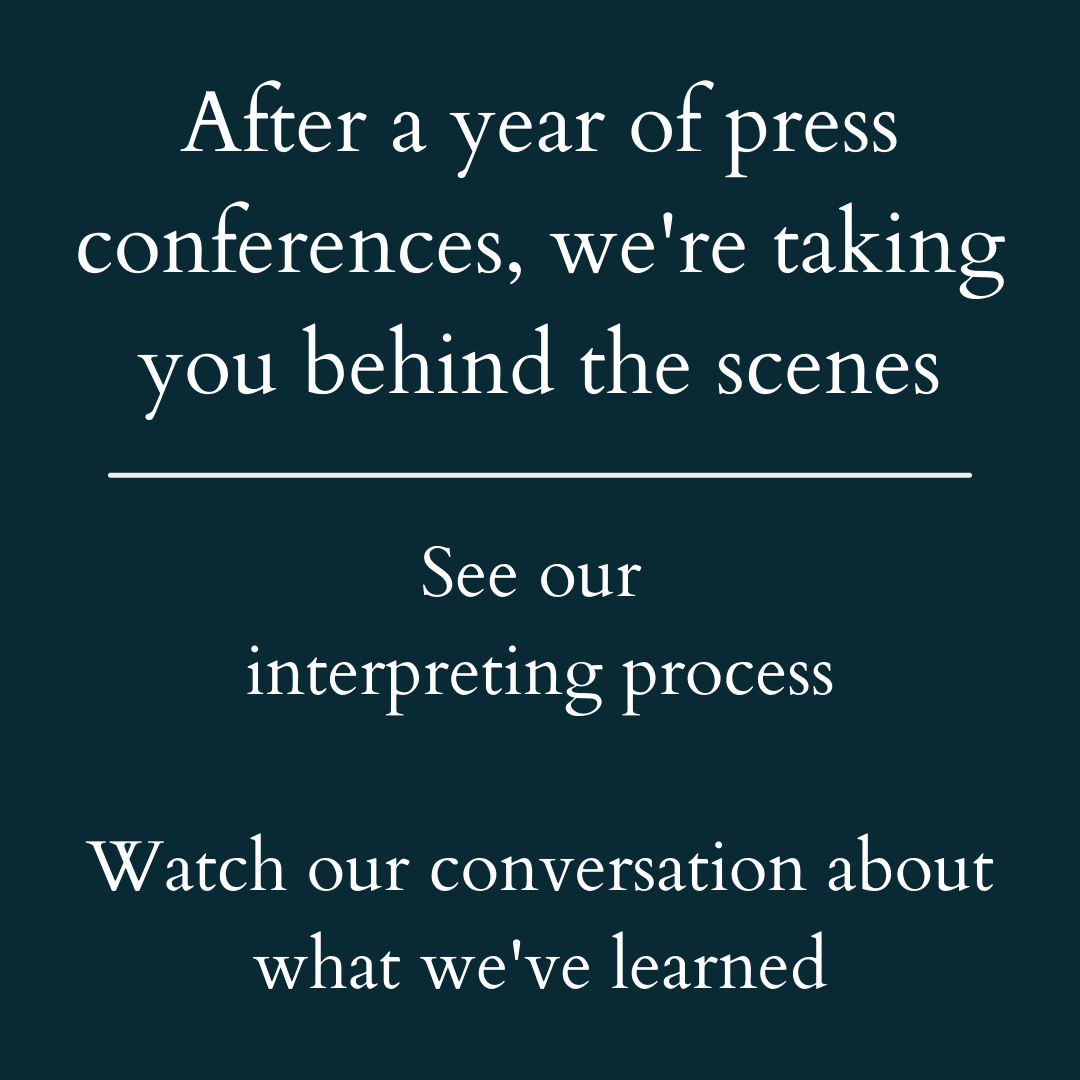 Topics include:
Team relationship
Relationship with the audience
Preparation
Teaming strategies
Mistakes & repairs
Unique challenges
Key Details
Videos for this course are presented in American Sign Language. Instructions and activities are provided in written English and American Sign Language. For accommodation requests, please email [email protected].
The Insightful Interpreter recognizes that Deaf and BIPOC interpreters have unique skill sets, expertise, and valuable perspectives that benefit the interpreting field. These interpreters also experience bias, oppression, and barriers in our field and our society; in response, we offer discounts on all courses to self-identified members of these groups.
This course is intended for working sign language interpreters and students of interpreting
For more FAQs, including our refund policy, please visit our website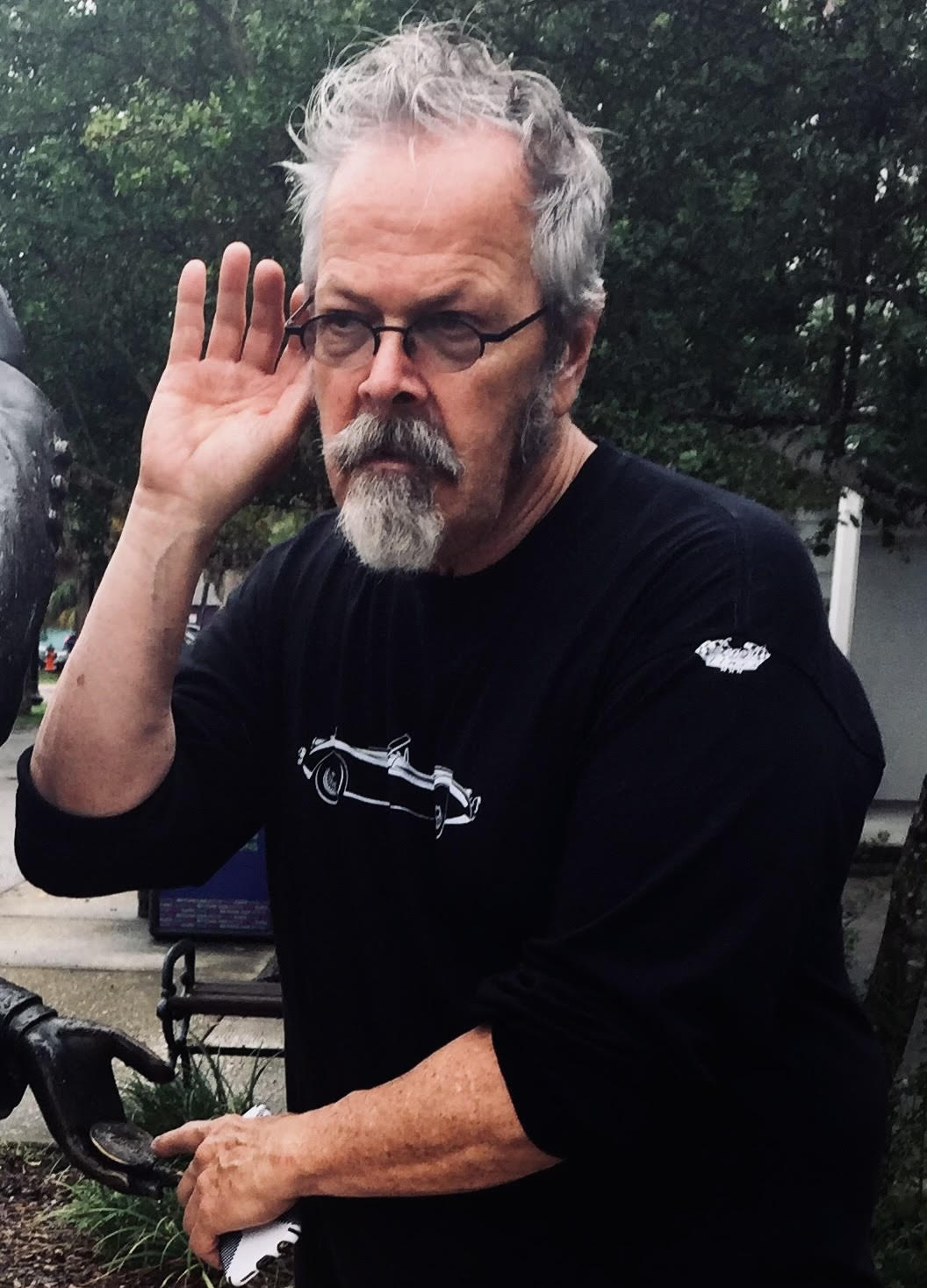 Presented by
Terry Dockter
Terry Dockter is a Deaf interpreter with over 38 years of experience. Born in Bismarck, N.D. and raised in the Pacific Northwest, Terry attended both Oregon and Washington Schools for the Deaf and was surrounded by Deaf immediate and extended family.  
Terry is passionate about connecting with people, and has worked as an interpreter, advocate, and on-the-job trainer in a variety of capacities, including contracting with the Department of Vocational Rehabilitation, Department of Developmental Disabilities, and the Lighthouse for the Blind. He also spent 5 years working with Deaf students in Alaska, opening their minds through exposure to American Sign Language. Since the start of the Covid-19 pandemic, Terry has worked extensively with the governor of Washington to interpret press conferences and televised addresses.
Terry lives with his wife, Cammi, near Seattle; between the two of them they have four children. He is an avid collector of old cars and motorcycles, and an artist who enjoys photography, drawing, painting, and sculpture.
Colleen Jones is a nationally certified interpreter, researcher, and educator from Seattle, Washington. She holds undergraduate degrees from Cal Poly, San Luis Obispo and Seattle Central Community College, and a Masters degree from Western Oregon University. 
Colleen's interpreting work is focused on business and DeafBlind settings, and she particularly enjoys teaming with Deaf interpreters. She has published research on the topics of gender bias and consumer orientation. 
In her spare time Colleen enjoys the outdoors, developing her green thumb, and travel. She is currently working on a bucket list of islands to visit across the world.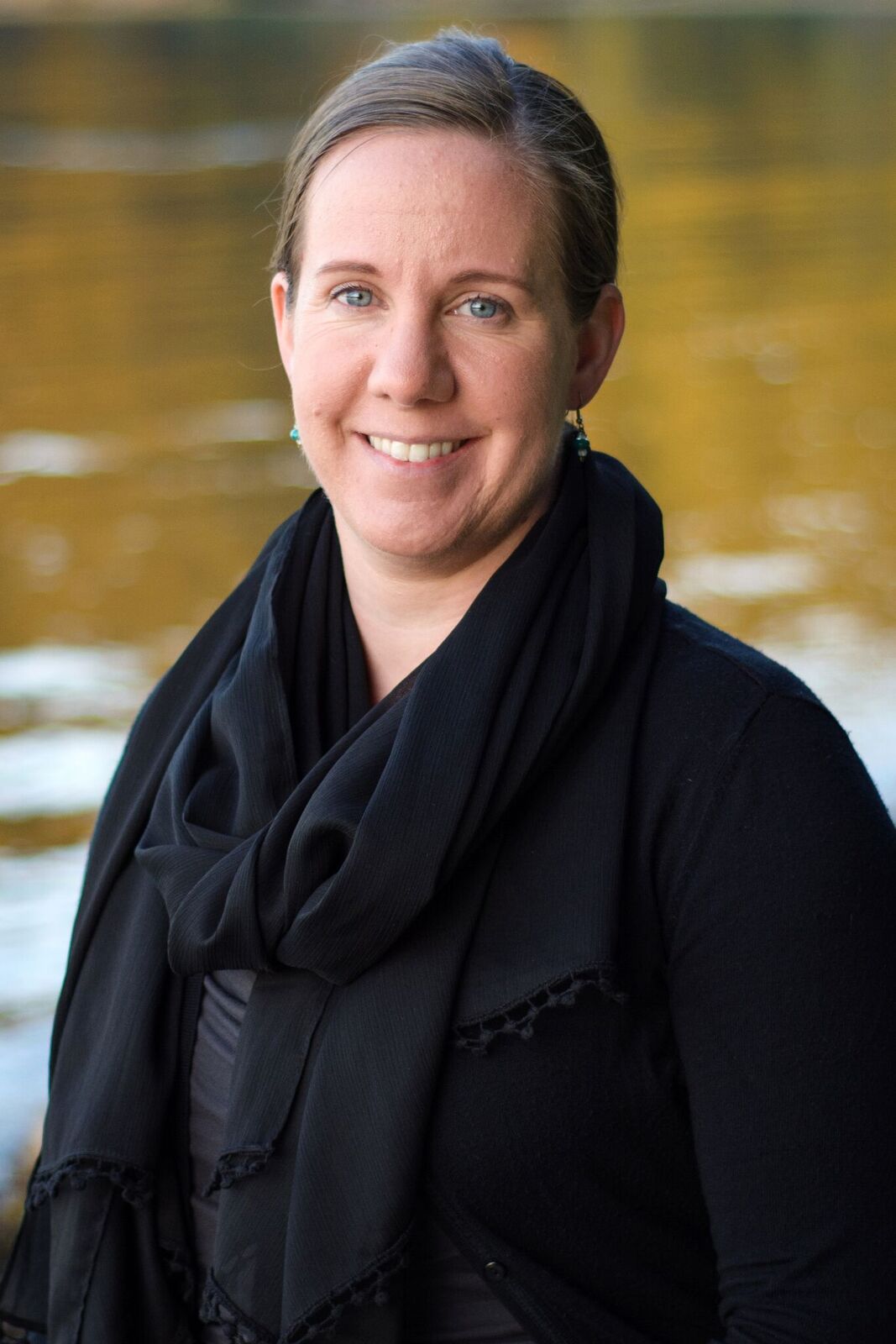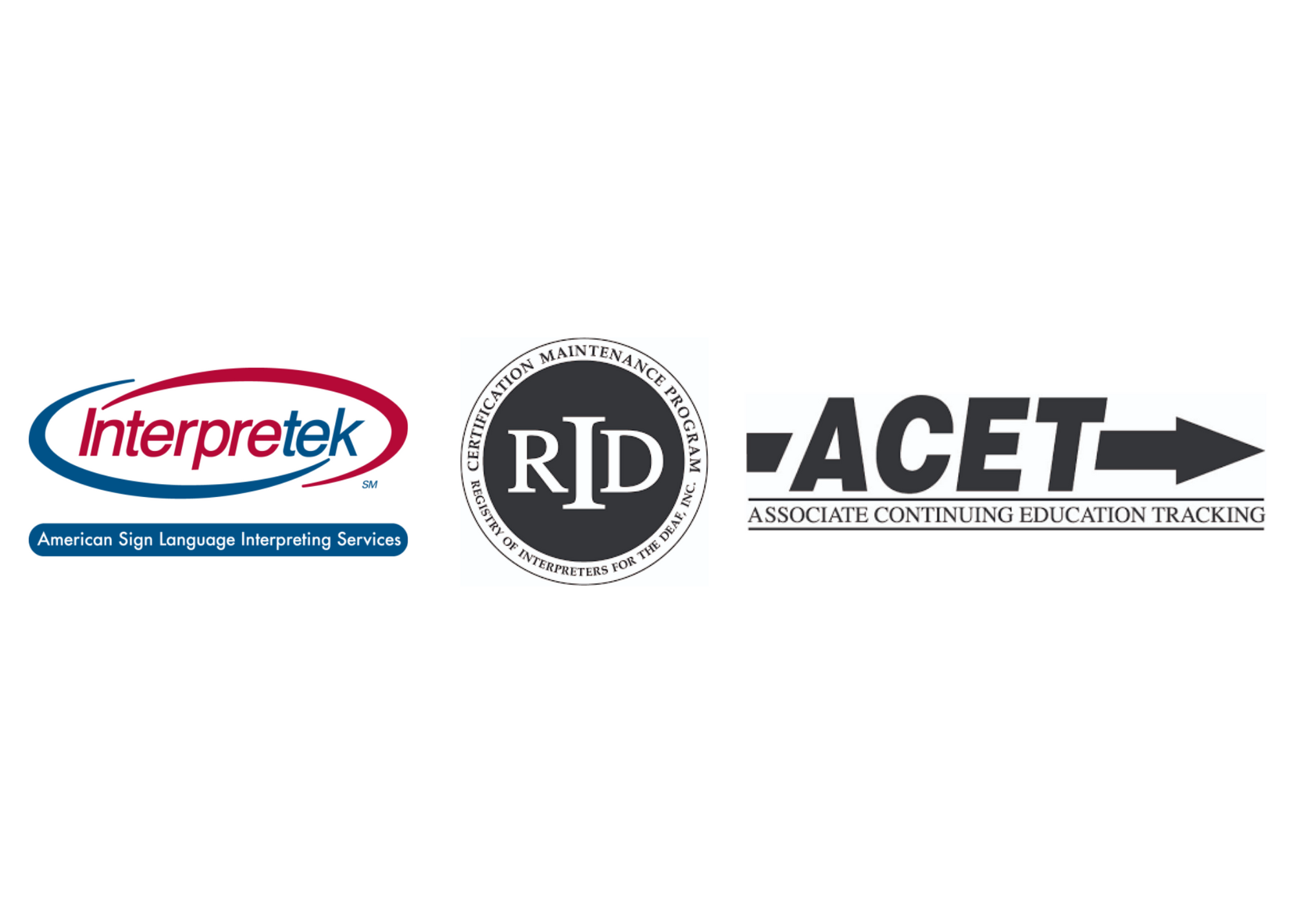 Interpretek is an approved RID Sponsor for Continuing Education Activities. This Professional Studies (PS) program is offered for 0.5 CEUs at the "Some" content knowledge level.